Client Testimonial - American Thermal
Built on Relationship

Back in the 70's, Randy Lane's father-in-law helped produce a trinket that would take the U.S. by storm — the mood ring. The mood ring color-changing novelty was actually based on body temperature. The evolution of American Thermal Instruments (ATI) is based on taking this technology from a fad into other useful areas.
ATI started off making simple products, like fish aquarium thermometers. Since Randy joined the business in 1993, American Thermal has grown into the science and medical niche. The company produces equipment for medical, industrial, and food supply settings, along with many others.
"Size-wise, we're in a tweener spot," Randy said. "We still operate like a small company in some ways and a big company in others. Getting someone to listen to that story and help with that transition was tough until we started working with LCNB."
The American Thermal team knew they needed to do some renovations to take their business to the next level, but financing those renovations proved a considerable challenge.
"It's an easy decision when you feel like someone wants to be your partner instead of just a vendor."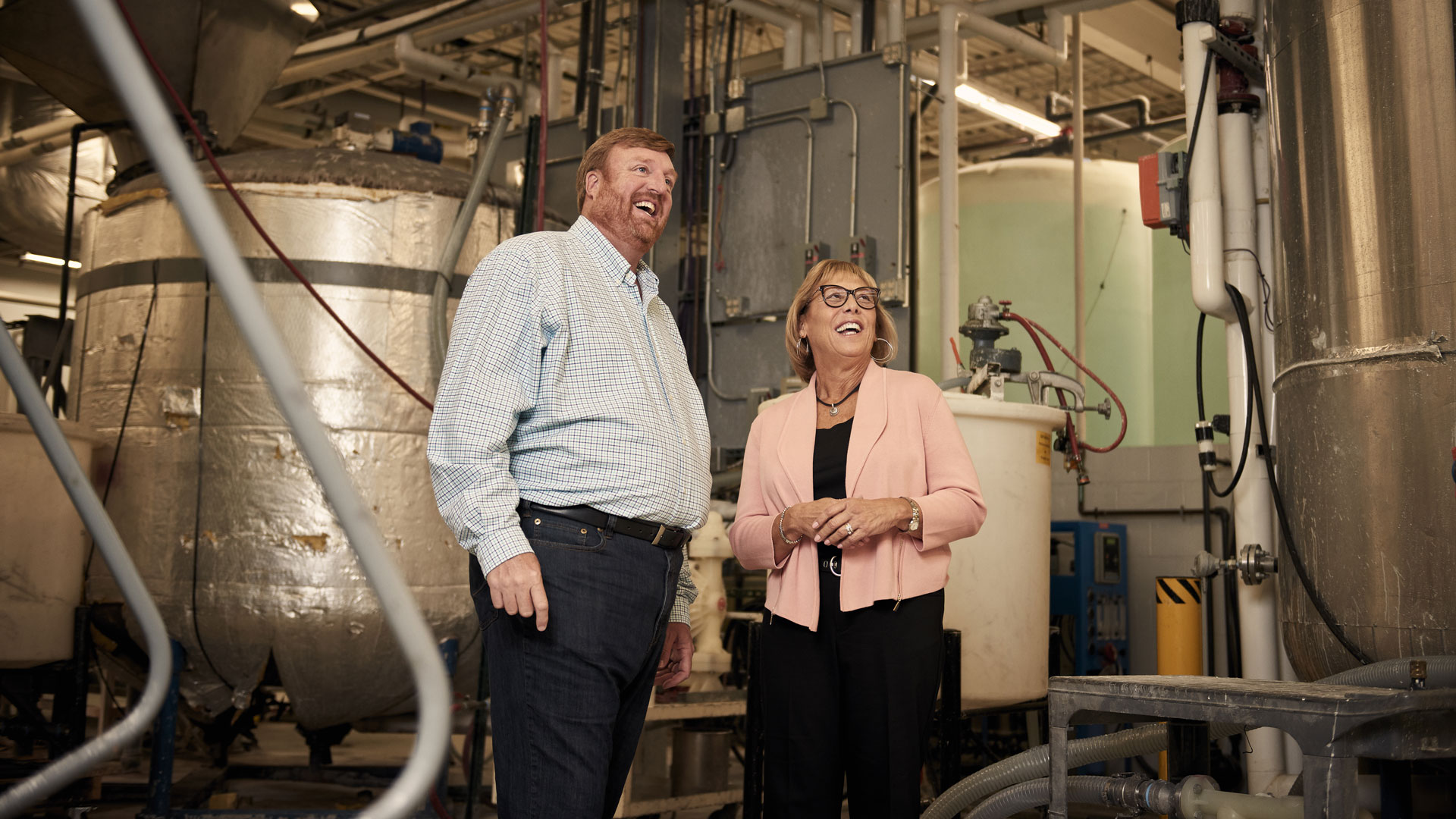 Of the banks American Thermal considered, LCNB was one of the few to ask real questions. The LCNB team visited ATI's 78,000 square foot facility in Dayton and showed a genuine interest in learning about the business.
"They really took the time to learn what we're about and where we want to go," Randy said. "It's an easy decision when you feel like someone wants to be your partner instead of just a vendor."
A Lebanon native, Randy was familiar with LCNB, but the level of speed and service still surprised him. After American Thermal received its line of credit from LCNB, Randy was convinced. He moved the entire relationship to the bank—depository accounts, checking accounts, real estate, and lending.
"LCNB really does their due diligence. Sometimes that means a more rigorous process on the front end, but they follow through and do what they say they're going to do," he said.
The COVID-19 pandemic has been a volatile time for American Thermal. While the medical thermometer business boomed— climbing to 50 million units per week, other business divisions suffered. Though business was anything but predictable, LCNB was constant.
"Kelly, my LCNB banker, personally worked her butt off for us. She was instrumental in getting everything done and turned around quickly," Randy said.
Randy said trust and open communication go hand in hand. The relationship he has with LCNB has helped him make informed decisions about the business and pursue larger operational goals.
"It's much better than a reporting relationship, where you just send things in at the end of the month," Randy said. "I can call Kelly any time and talk something out. She's always available and willing to pull in others from the bank to give their input."
Commercial Loans
You probably have a good idea of what your business needs next, and we're here to help you get it with a customized lending solution. Whether you're upgrading equipment, expanding your space, stocking inventory or anything else, our team can help make it happen.
Let's Work Together +
All loans subject to approval.
We help our clients go further.
You're already an expert at what you do. Help us understand what you need and our financial experts will work to determine the best way to make it happen.
Whether you need to finance a construction project, update your equipment, manage your cash flow, or simply gain access to life-giving capital, we make running your business less complicated, so you can keep breaking boundaries.
hidden
08
Client Testimonial - Helping Bring Visions to Life
hidden
09
Client Testimonial - Guidance Through Communication
hidden
10
Client Testimonial - Fueling a Family's Growth
hidden
11
Client Testimonial - Going the Extra Mile
hidden
12
Client Testimonial - Banking at the Molecular Level
13
Client Testimonial - A Dentist on the Move
14
Client Testimonial - Trust and Transparency
Towne Center Square Partners, LLC
+
LCNB National Bank NMLS# 403521. All loans are subject to credit approval.
Pre-approvals are not a commitment to lend. The borrower may be required to submit additional information for review and approval.