eBANKING
Manage your finances from anywhere.
Safely access your accounts through your desktop and mobile devices. With LCNB eBanking, you can pay all of your bills online, review statements and payment status, deposit a check, send money to a friend, and more.
Enroll in Online Banking +
Don't have an account? Click here to apply today.
* Mobile Internet data and text message charges may apply. Please contact your mobile service provider for details. Subject to Online Banking Terms and Conditions.
LCNB Online
Access your accounts from your desktop.
Transfer money, pay bills, review account activity, and more at the click of a button. Once you enroll in LCNB Online, you can access all of these features on your phone through the LCNB Mobile app. *
For more information on using LCNB Online, check out our Online Banking Users Guide
Enroll in Online Banking +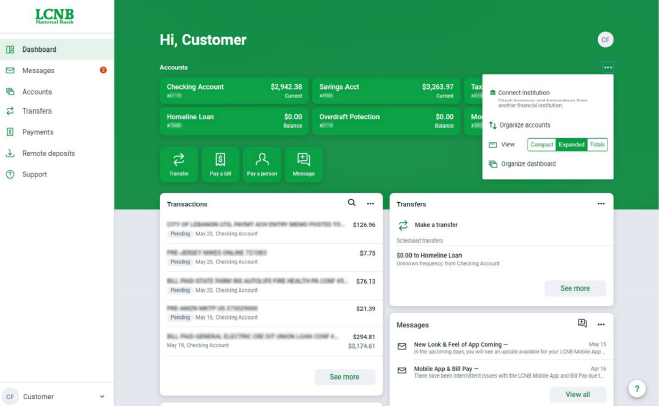 With LCNB Online, you get access to:
Make a transfer or view any pending transfers.
Schedule, manage, or make payments.
Open a new LCNB account.
Manage account alerts and notifications.
See a summary of all of your accounts in one view.
View statements or enroll in eStatements.
Send secure messages to a LCNB National Bank representative.
Manage or update your profile information.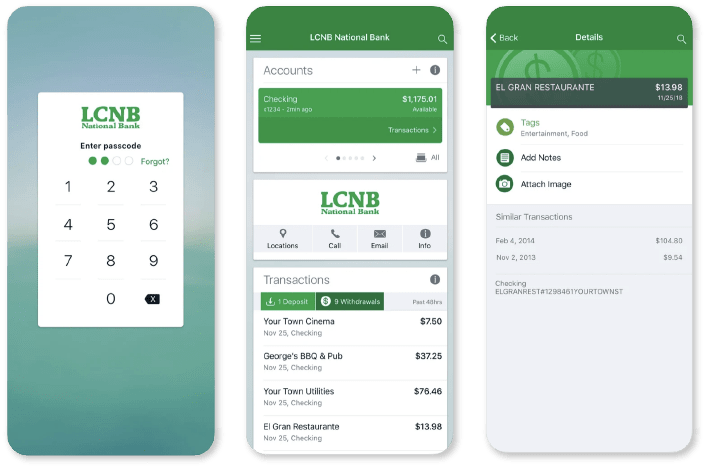 LCNB Mobile
Our mobile app lets you access all of the convenient features of LCNB Online, plus mobile check deposits.
All you have to do is enroll in LCNB Online and download our app. After your first use, you can easily enter the app whenever you like using a mobile ID option like your fingerprint. *

Let's dive deeper into the features of LCNB Online and LCNB Mobile.
Our eBanking tools allow you to carry out most of your everyday banking activities without ever stepping into a branch.
Go paperless with electronic statements.
Add an extra layer of protection to your identity theft efforts and go green by signing up for eStatements. These files stay on your online account, so you can easily access account activity statements up to 18 months out from your initial eStatement enrollment date. The best part is, receiving eStatements will help you earn rewards or avoid account service fees in many instances.
To enroll in eStatements for the first time, log in to LCNB Online Banking or the Mobile App. Then click on an Account on the Dashboard, select Documents and follow the prompts.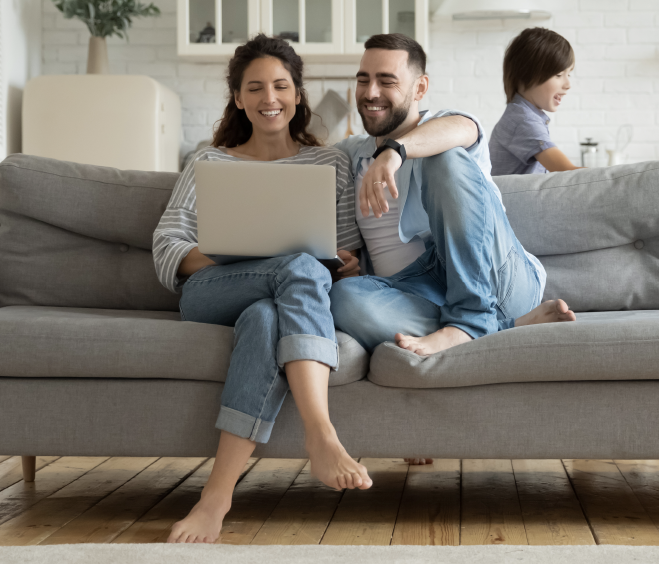 Transfer Funds
Move money or make a payment with our safe, fee-free mobile transfer service.
Instantly move money between your LCNB accounts or quickly make a payment on your loan account with the click of a button. Just log in to your Online Banking account, find "Transfers", then follow the screen as directed. It's that easy.
Enroll in Online Banking +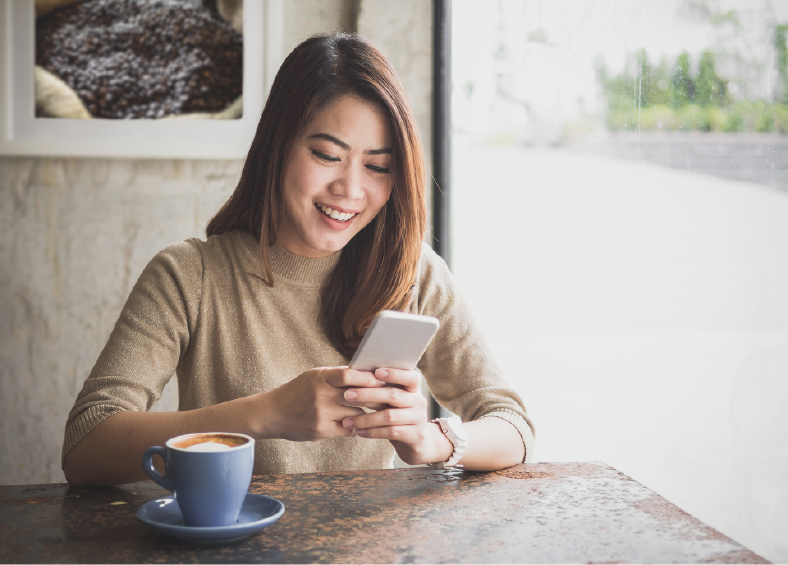 Want to open a new account?
You can open a checking or savings account through LCNB Online or LCNB Mobile. New and existing customers can click the link below and follow the on-screen prompts for account set up.
Apply Today +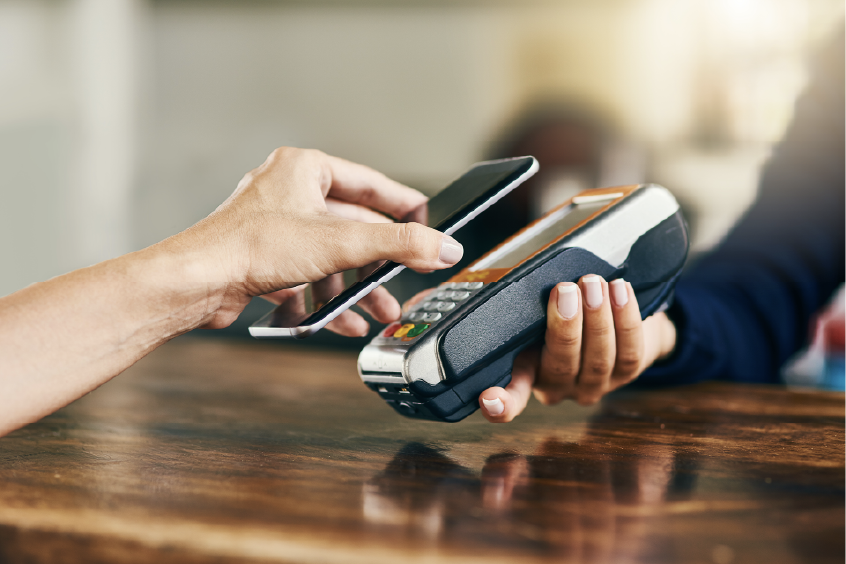 Simplify the way you pay by adding your LCNB cards to your digital wallet.
Utilizing Apple Pay®, Google Pay®, or Samsung Pay® allows you to safely complete transactions without using your card, which helps keep your data safe from fraud and reduces the number of things you have to carry with you.
For easy, contactless purchases in-store, simply open up your device's digital wallet and follow the prompts to add your LCNB Debit Card today. *

Make Payments
Pay Your Bills
Streamline your bill-paying process. With LCNB Bill Pay, you can automatically schedule your payments to withdraw from your account on specified dates, so your bills pay themselves. Here's what you need to do to set up Bill Pay:
Enroll a checking account in Bill Pay
Gather all of your bills, account numbers, and addresses of where you mail your payments
Transfer this data into your LCNB Bill Pay account
Choose between one-time or recurring payment for each bill
Set your payment schedule, if necessary
Set payment reminders to keep tabs on bills easily
Pay a Person (P2P)
Send money to a friend anywhere in the United States with the click of a button. All P2P transfers are encrypted and protected, so you don't have to worry. Here's how you do it:
Get your recipient's routing credentials,

or

Establish a private keyword together using their email and phone number
Login to LCNB Online Banking
Select Pay a Person, then follow the instructions to send your money
Stay in-the-know about fraud protection.
Learn how to protect yourself against scams, phishing, skimming, or other ways that unauthorized users may obtain your personal information, while using online banking.
More about fraud protection +
Remember that no one at LCNB will ask for your online banking credentials, an authentication code or your debit card PIN. Any requests you receive for this information should be considered an attempt at fraud.
Keep a finger on the pulse of your finances.
Get Alerts
Never miss a beat — get notified whenever there is activity on your account. Even if you're already on top of your account activity, getting alerts can help you keep a closer eye on payment processing, transactions, and potential fraud.
Message Us
We're here to help. If you don't feel like picking up the phone, chat directly with an LCNB representative during normal business hours through our website or app messaging feature for speedy, accurate help with anything.
* Mobile Internet data and text message charges may apply. Please contact your mobile service provider for details. Subject to Online Banking Terms and Conditions.
LCNB Financial Learning Center
Learn how to be more financially prepared in the years ahead.