LCNB Business
Let's Take Your Business
Further Together
By working closely with you to learn and understand your business, your LCNB Banker can help you reach your goals with a holistic banking plan made for you to succeed.
Meet your banker
We know the power of a great relationship.
Our Capabilities
Even as a community bank, we have the same tools as larger banks. Our capabilities span from extensive Cash Management to dynamic loans so you can spend less time banking and more time doing.
Going Further Together
Instead of offering you one-size-fits-all solutions, our local bankers will work closely with you to determine what makes sense for your business. Our business products suite comprises banking, borrowing, and treasury services, each customized to your needs. Connect with one of our bankers today to learn how we can go further together.
Business Lending
Get the working capital you need to keep business moving in the right direction.
Our business bankers are ready to tailor a custom lending solution to meet your needs. Choose from a traditional loan or a revolving line of credit for a more flexible option.
Explore Lending Options +
*All loans are subject to credit approval.
Cash Management
We want to make running your business less complicated with products and services optimized for your success.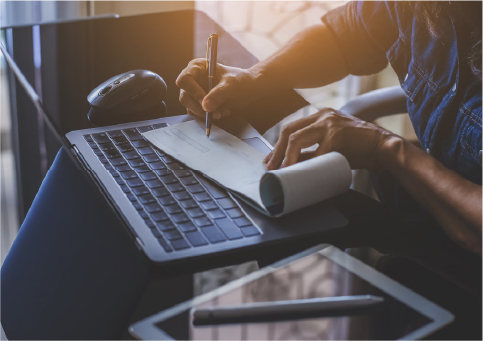 Treasury Management
Optimize your payments and processes so that your money works as hard as you do. This online tool takes the headache out of account reconciliation, deposit processing, paying your taxes, and electronic payments.
Learn more +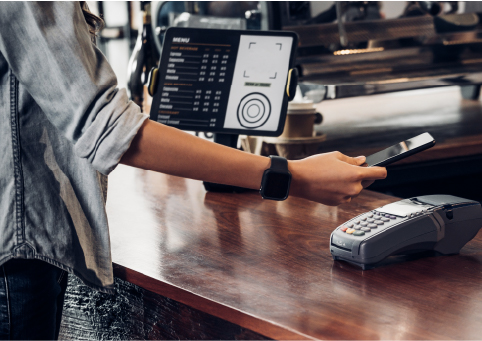 Merchant Services
Expand your payment acceptance options and earn more revenue. Our point-of-sale systems allow you to accept payment in almost any form, over practically any device — even online cards and digital wallets.
Learn More +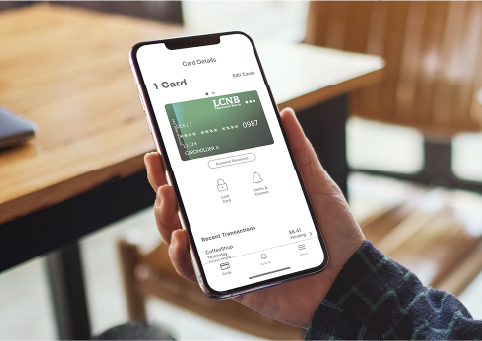 Online Banking
Safely access your accounts through your desktop and mobile devices. With LCNB eBanking, you can pay all of your bills online, review statements and payment statuses, deposit a check, and more.*
Learn More +
* Mobile Internet data and text message charges may apply. Please contact your mobile service provider for details. Subject to Online Banking Terms and Conditions.
BUSINESS DEPOSIT ACCOUNTS
Your business is unique. Bank like it.
Commercial Real Estate
Commercial Real Estate Financing
Explore CRE Financing +
*All loans are subject to credit approval.
Upgrade your new or existing property with our competitive real estate lending. Perfect for owner-occupied and investment real estate, our financing and refinancing options offer flexible repayment terms.
Get quick, local decisions on Investment Real Estate Loans, Conventional, and SBA Financing throughout the Dayton, Cincinnati, and Columbus, OH areas. For more information, consult with an LCNB banker.
Explore CRE Financing +
*All loans are subject to credit approval.
JON BLACKHAM - CFO - PLK COMMUNITIES
"You don't want to partner with a bank that doesn't understand the risk. LCNB goes the extra mile to do their due diligence."
We help our clients go further.
You're already an expert at what you do. Help us understand what you need and our financial experts will work to determine the best way to make it happen.
Whether you need to finance a construction project, update your equipment, manage your cash flow, or simply gain access to life-giving capital, we make running your business less complicated, so you can keep breaking boundaries.
LCNB National Bank NMLS# 403521. All loans are subject to credit approval.

*Online and mobile banking services are subject to data provider fees and additional terms, conditions, and fees.