Client Testimonial - broadway barrel house
Cooking up Success

Broadway Barrel House owners Dan Lech and Bryan Taulbee did everything backward when conceiving their restaurant.
For years, the two had been buying random equipment at auctions and storing their finds in a storage unit. They figured it would come in handy when the time was right.
In 2014, the building of a defunct local pizza shop came up for sale, right in the thick of downtown Lebanon. Dan and Bryan knew their time had come, and they bought it.
Financing the renovations proved to be a considerable challenge.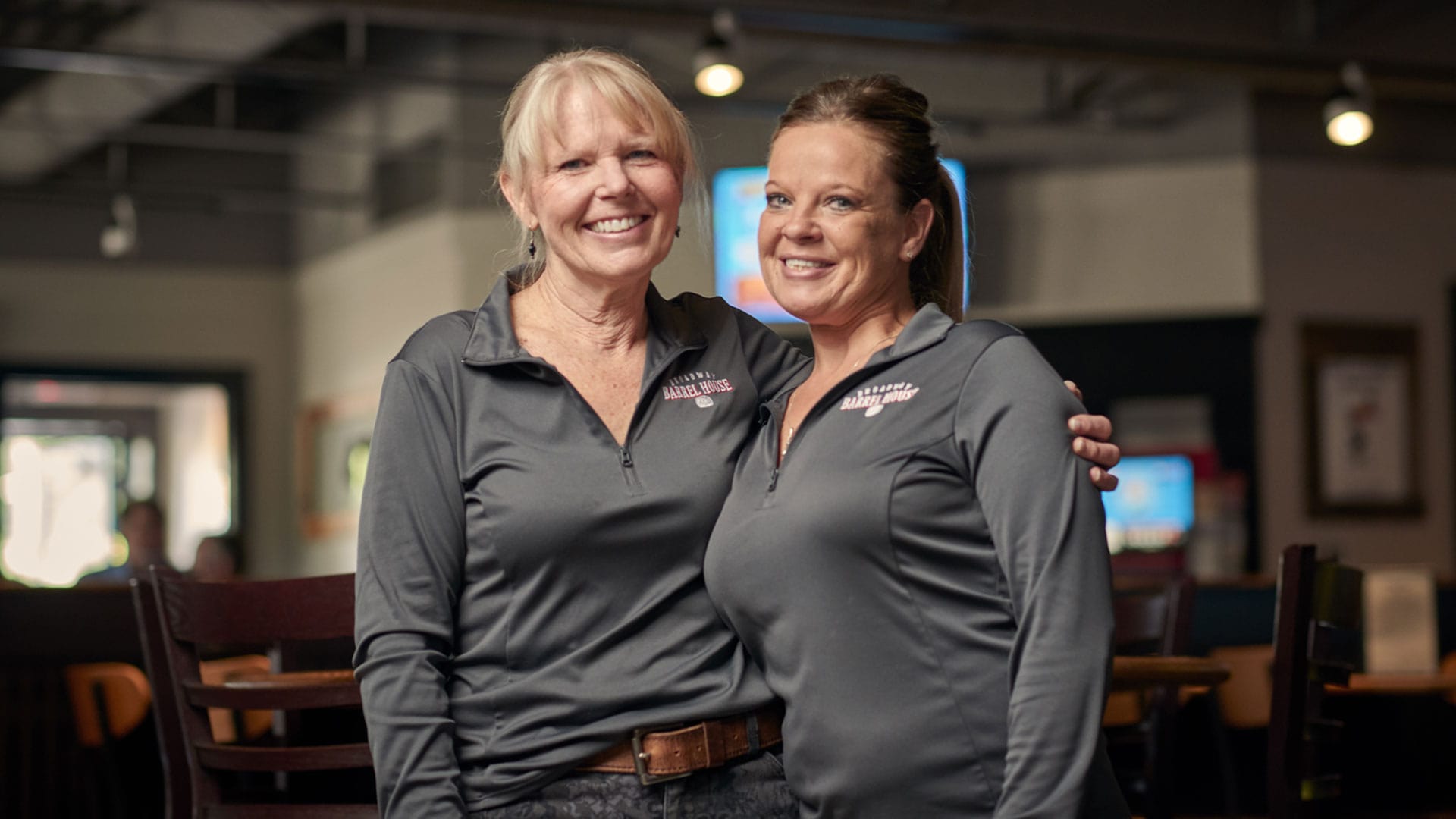 "We didn't have much. No menu, no firm idea about what the restaurant would be, but we did have over 40 years of combined restaurant management experience," Dan said. "Chip saw the potential and went to bat for us."
LCNB banker Chip Bonny and the rest of the bank's commercial lending team helped Dan and Bryan navigate the SBA lending process.
"I knew Bryan and Dan weren't entering into this without a plan," Chip said. "This was a dream for two people who knew what they were doing."
From the beginning, the owners intended to work with a local institution to help build word of mouth and stay connected to the community. Business is always better, Dan said, when you can shake hands and look someone in the eye.
"I used to oversee three restaurants at once, and Bryan oversaw five," Dan said. "I've worked with a lot of banks, and LCNB just has a different touch. They do it better."
The restaurant gradually came together. Located just down the street from LCNB headquarters in downtown Lebanon, the staff at LCNB frequents the eatery.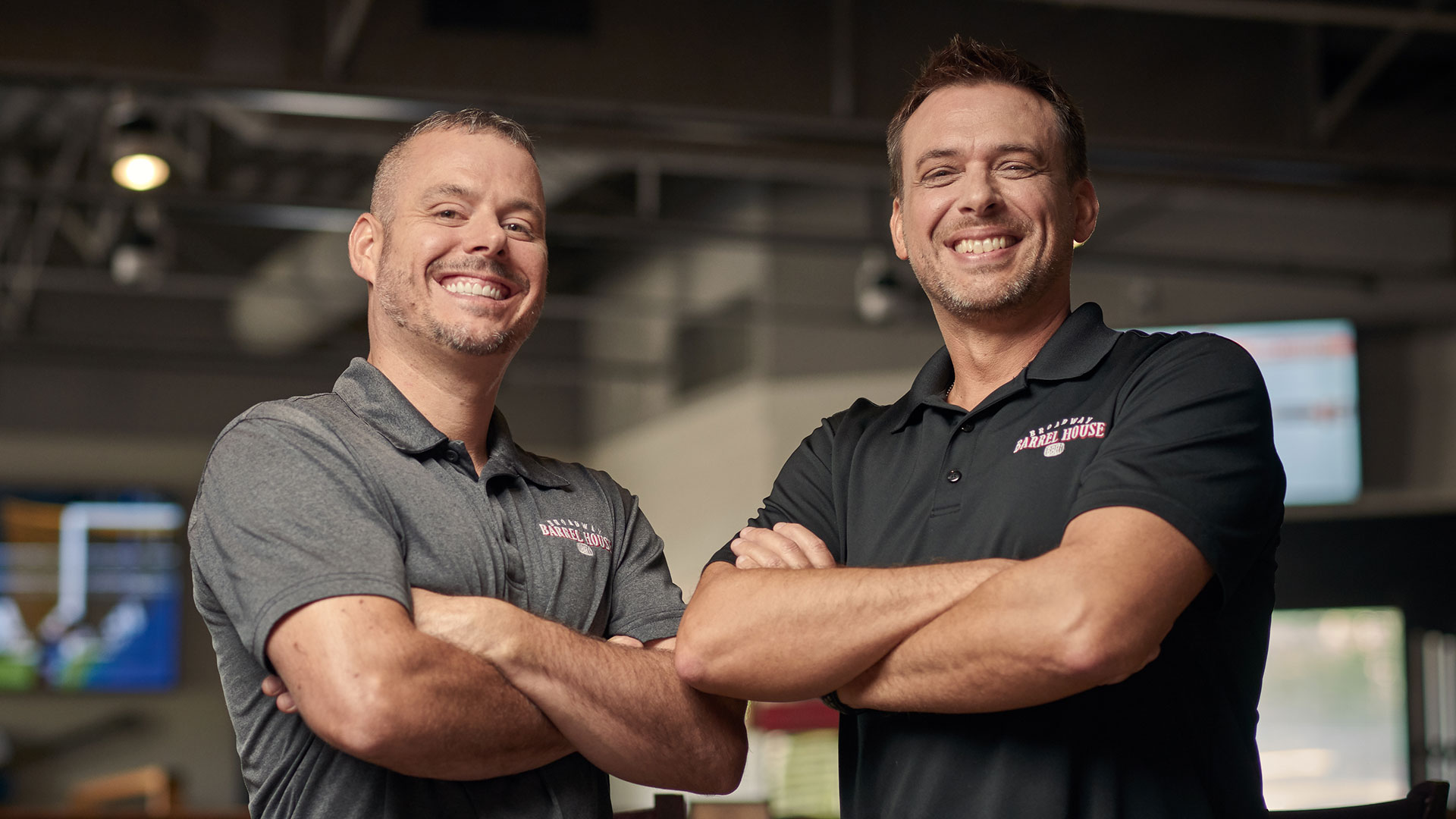 "They come here all the time," Dan said. "And they bring their clients here for lunch or whatever. When tellers and branch managers come in here, they all know our names, too. You can just tell that they really care about our business."
Once the restaurant was up and running, Chip and the LCNB team worked with Dan and Bryan to think about the restaurant's future. Dan and Bryan said LCNB wasn't afraid to have important conversations. Chip and the lending team worked with them to create a long-term plan for the restaurant's success.
"They put in the effort to help lead you in the right direction. I never feel like a burden on them when I call and ask them to walk me through an idea," Dan said. "It's easy to say you're community connected, but LCNB lives that out."
Commercial Loans
You probably have a good idea of what your business needs next, and we're here to help you get it with a customized lending solution. Whether you're upgrading equipment, expanding your space, stocking inventory or anything else, our team can help make it happen.
Let's Work Together +
All loans subject to credit approval.
We help our clients go further.
You're already an expert at what you do. Help us understand what you need and our financial experts will work to determine the best way to make it happen.
Whether you need to finance a construction project, update your equipment, manage your cash flow, or simply gain access to life-giving capital, we make running your business less complicated, so you can keep breaking boundaries.
WHY YOU NEED A BANKER
We'll help take your business's finances further together.
At LCNB, we want to get to know you, build a relationship, and understand your financial goals. All of this helps us craft personalized solutions for your business.
MEET YOUR LCNB BANKER +

LCNB National Bank NMLS# 403521. All loans are subject to credit approval.
Pre-approvals are not a commitment to lend. The borrower may be required to submit additional information for review and approval.
Client testimonials, Individual results may vary.