Client Testimonial - Budd Dairy Food Hall
Breathing New Life Into Budd Dairy

In 1916, The Budd Dairy Building opened as "America's finest milk bottling plant."
At the time, it held the most technologically advanced processing features a milk plant could have, and it made waves throughout Columbus until the last shipment of milk was processed in 1967.
Since the last batch of milk made it out of the plant, the building has remained an iconic landmark in the Italian Village.
The charming brick and terra cotta façade never lost its appeal to real estate developer Kevin Lykens, who knew he'd love to own it someday.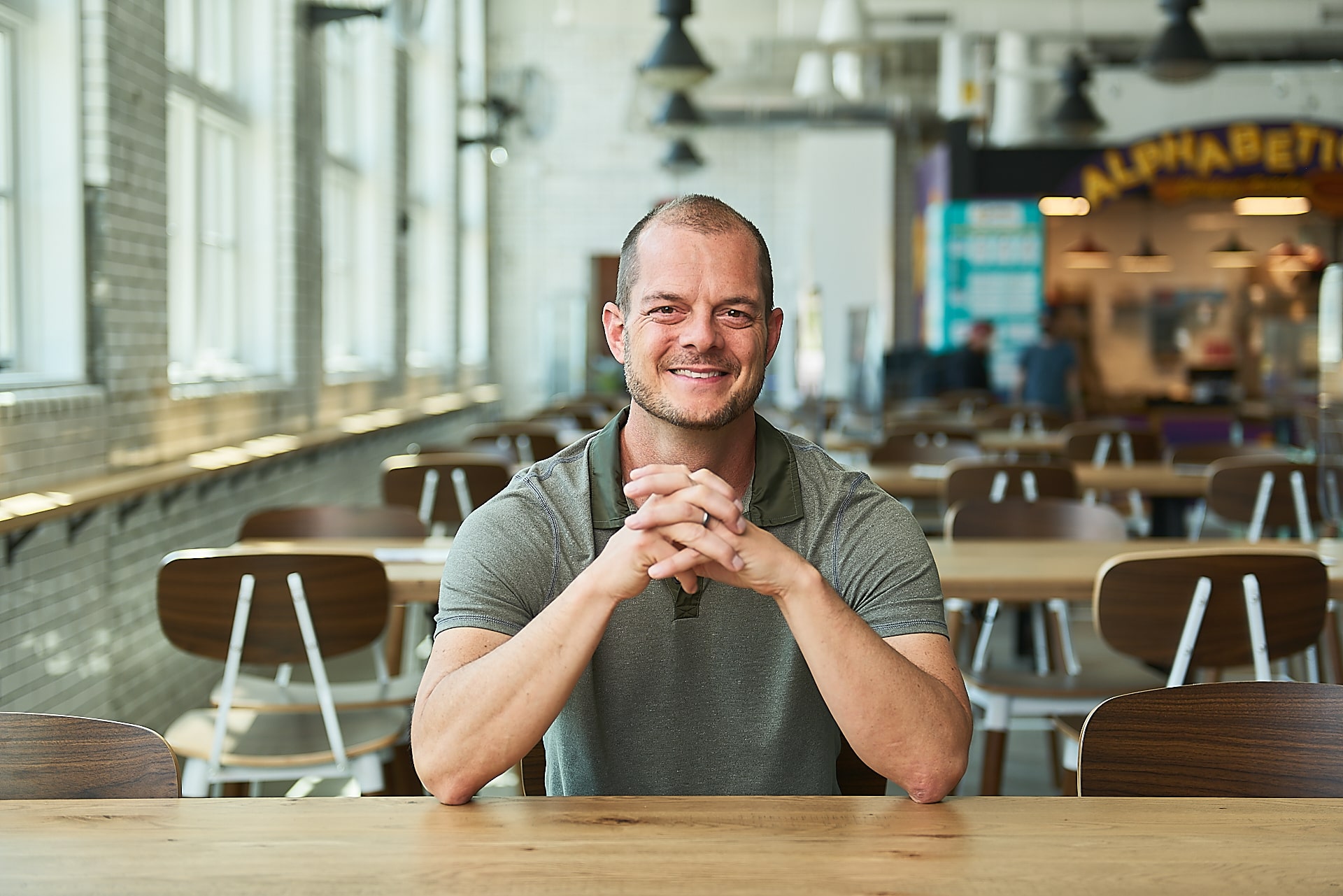 "This is an area that I like to develop in and have been developing for a number of years," says Lykens, "and ultimately, when it became available, I wanted it because of its historical significance and architecture, not necessarily for what I thought could be in the building."
After browsing all avenues for the new purpose that the Budd Dairy Building would serve, prominent restaurateur Cameron Mitchell reached out to Lykens with the idea for a food hall; thus, Budd Dairy Food Hall was born.
As the construction of the project was concluding and the Food Hall was close to coming to life, Lykens knew he could turn to LCNB for long-term financing.
"They were the first call that I made to see if they had an interest in making the loan for us," said Lykens. LCNB previously funded projects for him, which helped create a strong partnership.
Lykens enjoys working with LCNB on commercial projects because they do more than just lend money. They continue to check in throughout the project, always making themselves available.
When describing how this partnership has helped him, Lykens said, "They've made a lot of aspects of my business easier."

Working with a community banker who is plugged in was essential to Lykens.
"They need to understand how a business my size grows, what's going on in the community that I work in, and I need somebody that's going to be flexible," he said.
"LCNB is kind of the next-level community bank," said Lykens. "They're a large bank, but they really operate just like any of the other smaller community banks, and that's been really important for my business and this project," said Lykens.
Commercial Loans
You probably have a good idea of what your business needs next, and we're here to help you get it with a customized lending solution. Whether you're upgrading equipment, expanding your space, stocking inventory or anything else, our team can help make it happen.
Let's Go Further Together +
All loans subject to credit approval.
We help our clients go further.
You're already an expert at what you do. Help us understand what you need and our financial experts will work to determine the best way to make it happen.
Whether you need to finance a construction project, update your equipment, manage your cash flow, or simply gain access to life-giving capital, we make running your business less complicated, so you can keep breaking boundaries.
WHY YOU NEED A BANKER
We'll help take your business's finances further together.
At LCNB, we want to get to know you, build a relationship, and understand your financial goals. All of this helps us craft personalized solutions for your business.
MEET YOUR LCNB BANKER +

LCNB National Bank NMLS# 403521. All loans are subject to credit approval.
Pre-approvals are not a commitment to lend. The borrower may be required to submit additional information for review and approval.
Client testimonials, Individual results may vary.