Client Testimonial - E-Beam Services
Banking at the Molecular Level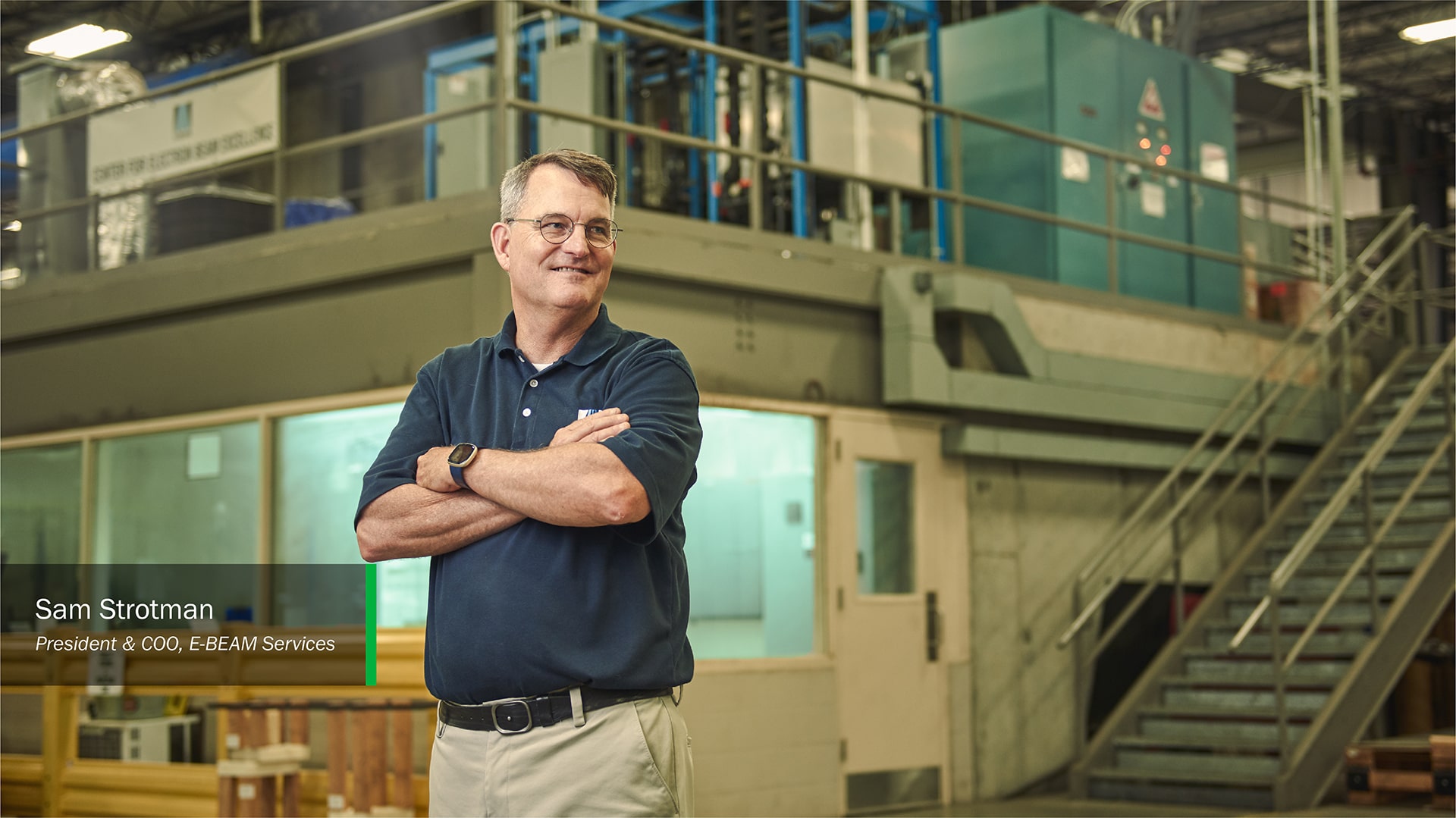 The simplest way to describe E-BEAM Services is to say that they make tough things even tougher.
"Another way to say it," said Sam Strotman, President & COO, "is that we shoot electrons through our customer's product at 99% the speed of light. This makes changes to the molecular structure that result in improved material performance. These improvements include resistance to temperature extremes or changes that permit the material to be used in contact with harsh chemicals."
E-BEAM's customers manufacture widely varying products, from industrial foam to the jacketing on cables to applications that help keep your pizza warm in the delivery bag. Their technology is also used to sterilize disposable medical devices.
According to Sam, the beaming process really isn't that complicated. The systems involved in getting the product under the electron beam are the trick—and the costs around these technical, heavy-duty projects are significant. Plus, deals with clients take months to unfold and bear profits.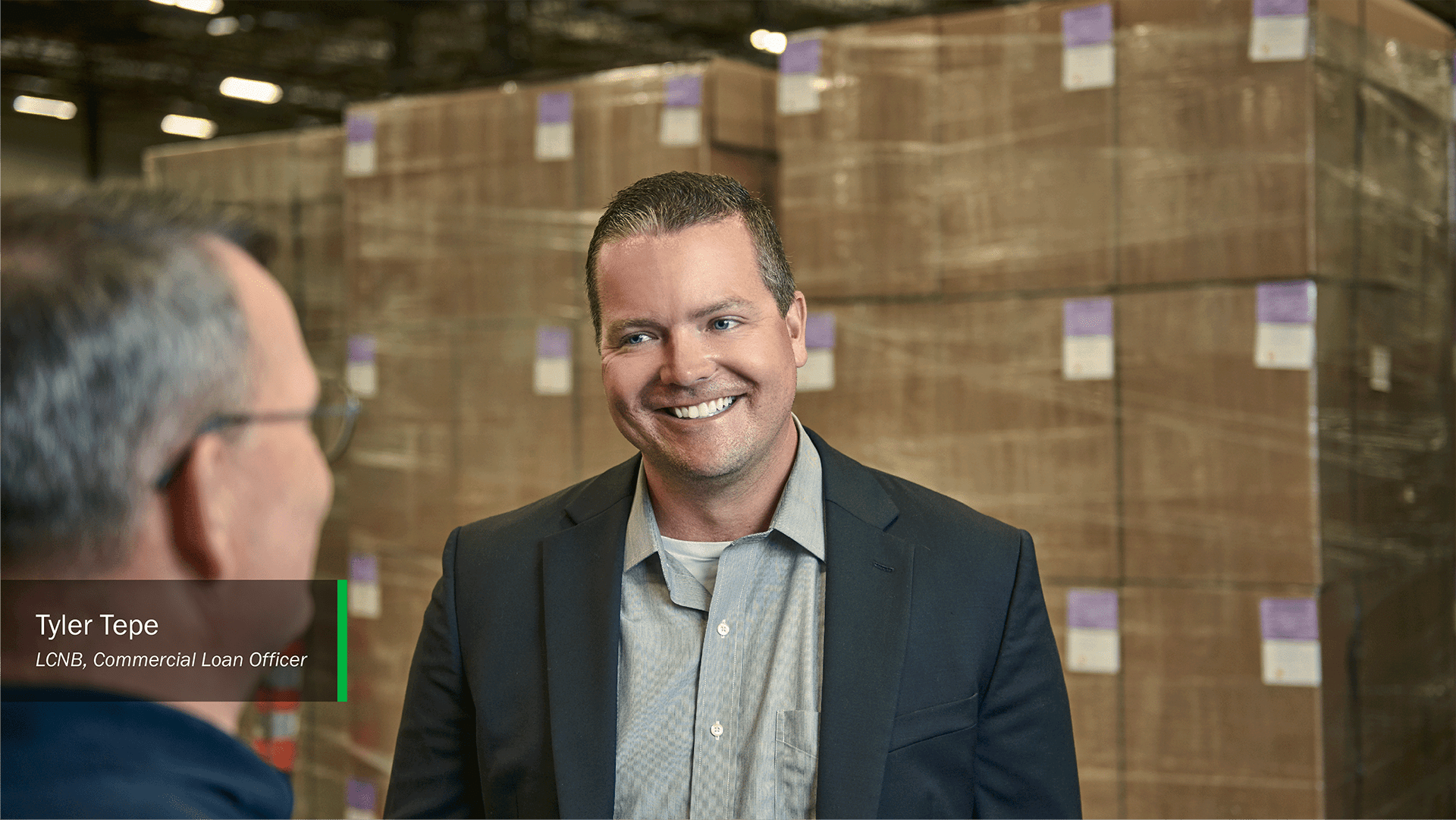 "This business is like an airline. It's expensive whether we're busy or not, and it's particularly expensive to expand," Sam said. "The banking relationship is important for us. We need a flexible, responsible partner, and LCNB has proven to be exactly that."
E-BEAM came to LCNB in 2021 from a former banking relationship of almost 20 years. The service, he said, had simply declined, and financing for a recent building expansion was cumbersome and slow. The company made it known that it had an interest in a new bank, and LCNB's team visited the E-BEAM facility within a few days.
"That mattered a lot," Sam said. "A commercial relationship doesn't get better over time. If they're not interested in the beginning, they're definitely not going to be interested later."
LCNB took over financing for the building expansion and eventually rolled E-BEAM's other outstanding loans into one. Eventually, E-BEAM brought its full financial relationship — cash management, deposits, and lending — over to LCNB.
Tyler Tepe, E-BEAM's LCNB banker, worked closely with Mary Daly, E-BEAM's VP of Finance and Administration, to get the full picture of the business's needs.
"Our experience through getting a PPP loan during COVID made us realize that a community bank should be easier and more flexible to work with than a big bank," she said. "When LCNB's folks came here and met with us, they said, 'We can go back downtown and make a decision.' That felt good. It boded well for our needs going forward."
Tyler agreed. Though E-BEAM's product is unique, its financial needs fit right into the bank's wheelhouse.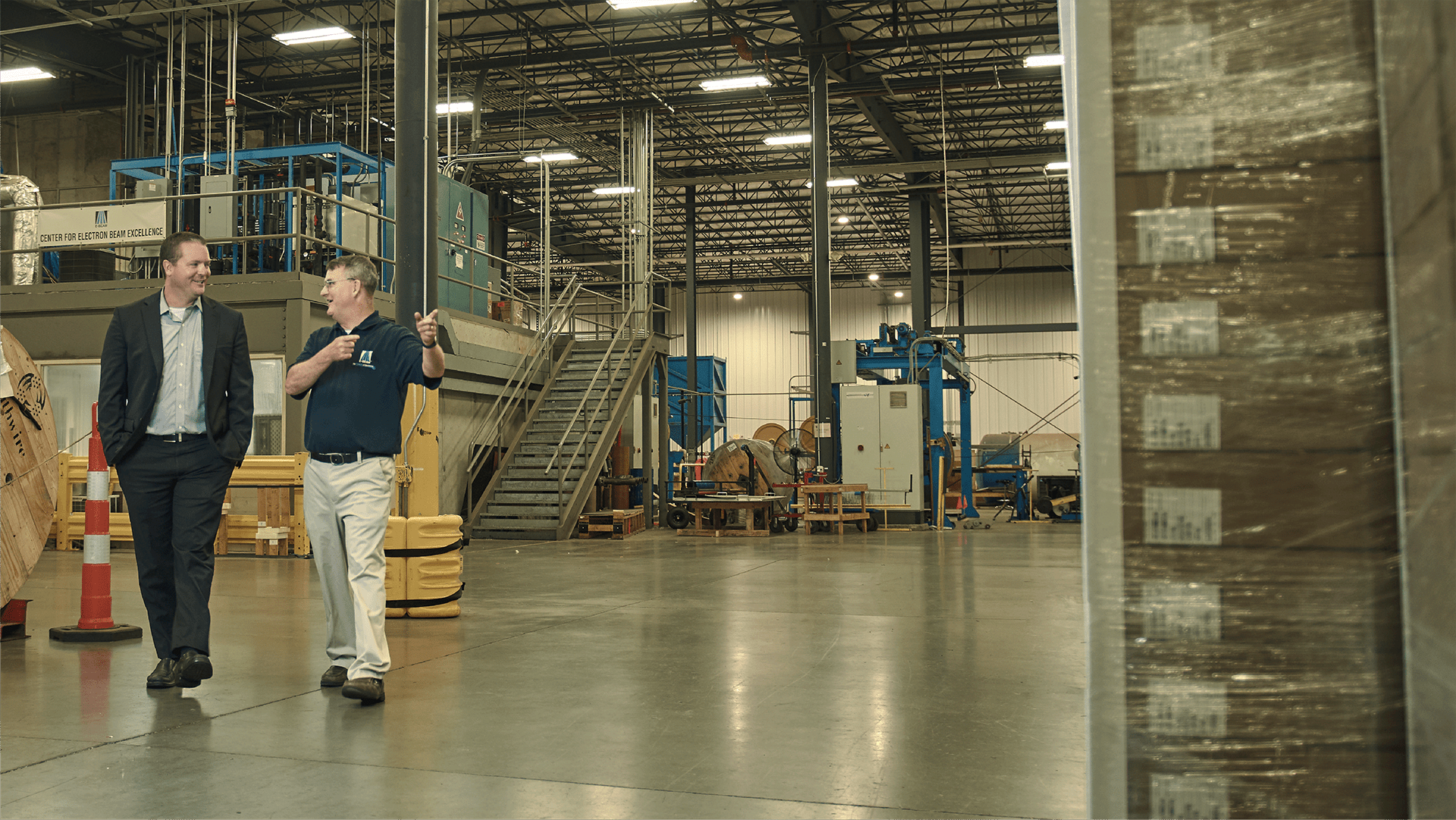 "Once you get there and tour the facility, that tells the story," Tyler said. "Mary was great in helping us gauge how we could help them and structure the deal in the right manner. We built a relationship up front and gave them the peace of mind that we'd be there for them in the future for whatever they needed."
For Sam, an operations guy to the core, the simple convenience and reliability of E-BEAM's banking relationship pays off on a daily basis.
"Routine things happening routinely is the most under-appreciated aspect of almost anything we do in business," he said. "That's what we've settled into with LCNB. If I need petty cash, the bank is three minutes away and everyone in the branch is pleasant. It's easy for Mary to get what she needs, which helps us all in a tangible way. We just need our bank to work, and it does. From what we've seen, we believe when we next need help meeting a new opportunity, it's going to be a good experience."
Commercial Loans
You probably have a good idea of what your business needs next, and we're here to help you get it with a customized lending solution. Whether you're upgrading equipment, expanding your space, stocking inventory or anything else, our team can help make it happen.
Let's Go Further Together +
All loans subject to credit approval.
We help our clients go further.
You're already an expert at what you do. Help us understand what you need and our financial experts will work to determine the best way to make it happen.
Whether you need to finance a construction project, update your equipment, manage your cash flow, or simply gain access to life-giving capital, we make running your business less complicated, so you can keep breaking boundaries.
WHY YOU NEED A BANKER
We'll help take your business's finances further together.
At LCNB, we want to get to know you, build a relationship, and understand your financial goals. All of this helps us craft personalized solutions for your business.
MEET YOUR LCNB BANKER +

LCNB National Bank NMLS# 403521. All loans are subject to credit approval.
Pre-approvals are not a commitment to lend. The borrower may be required to submit additional information for review and approval.
Client testimonials, Individual results may vary.