Client Testimonial - Towne Center Square Partners, LLC
Trust and Transparency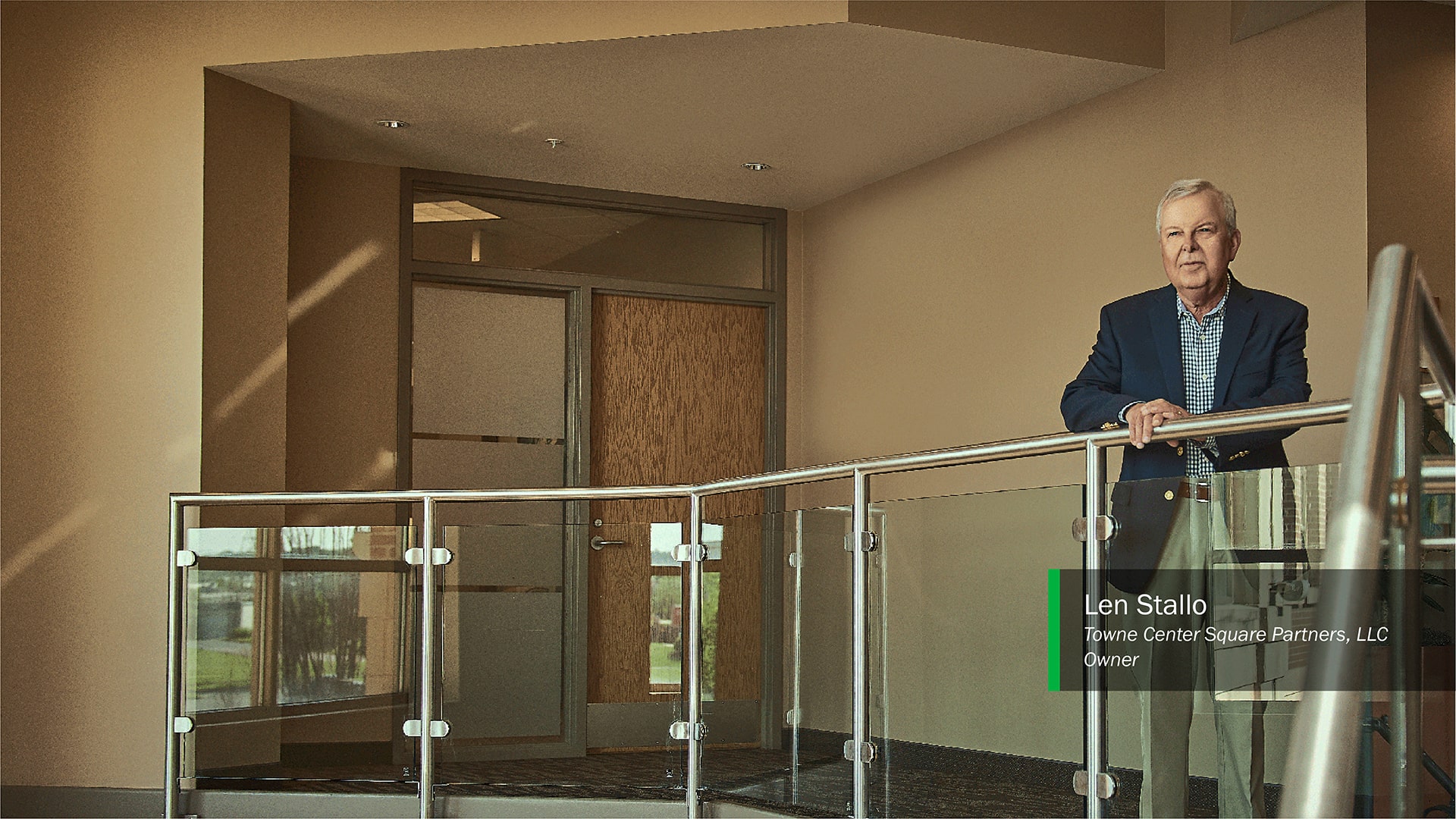 In any relationship, the big things are built on the little things. When the seven managing partners of Towne Center Square Pointe needed to renew the loan on the 75,000-square-foot retail and office building, they agreed to find a new bank with less red tape.
The West Chester building houses a number of tenant businesses – including a logistics company, a real estate firm, and a Subway franchise, to name a few.
"With our old bank, our numbers never agreed with theirs. Every time we wanted to do something, we had to get their permission," said managing partner Len Stallo. "So I wanted someone who would work with us and not question our every move, as long as we paid our bills and met their criteria."
The partners came into business with LCNB through true community relationship banking. A friend of Len's introduced him to LCNB's Business Development Officer John Torbeck. John introduced Len to LCNB loan officer Dave Stitsinger, and the three of them met a few times over coffee and came to terms.
"Those conversations were different because it was clear that LCNB seemed genuinely interested in the business and helping us get where we wanted to be," Len said.
Dave agreed.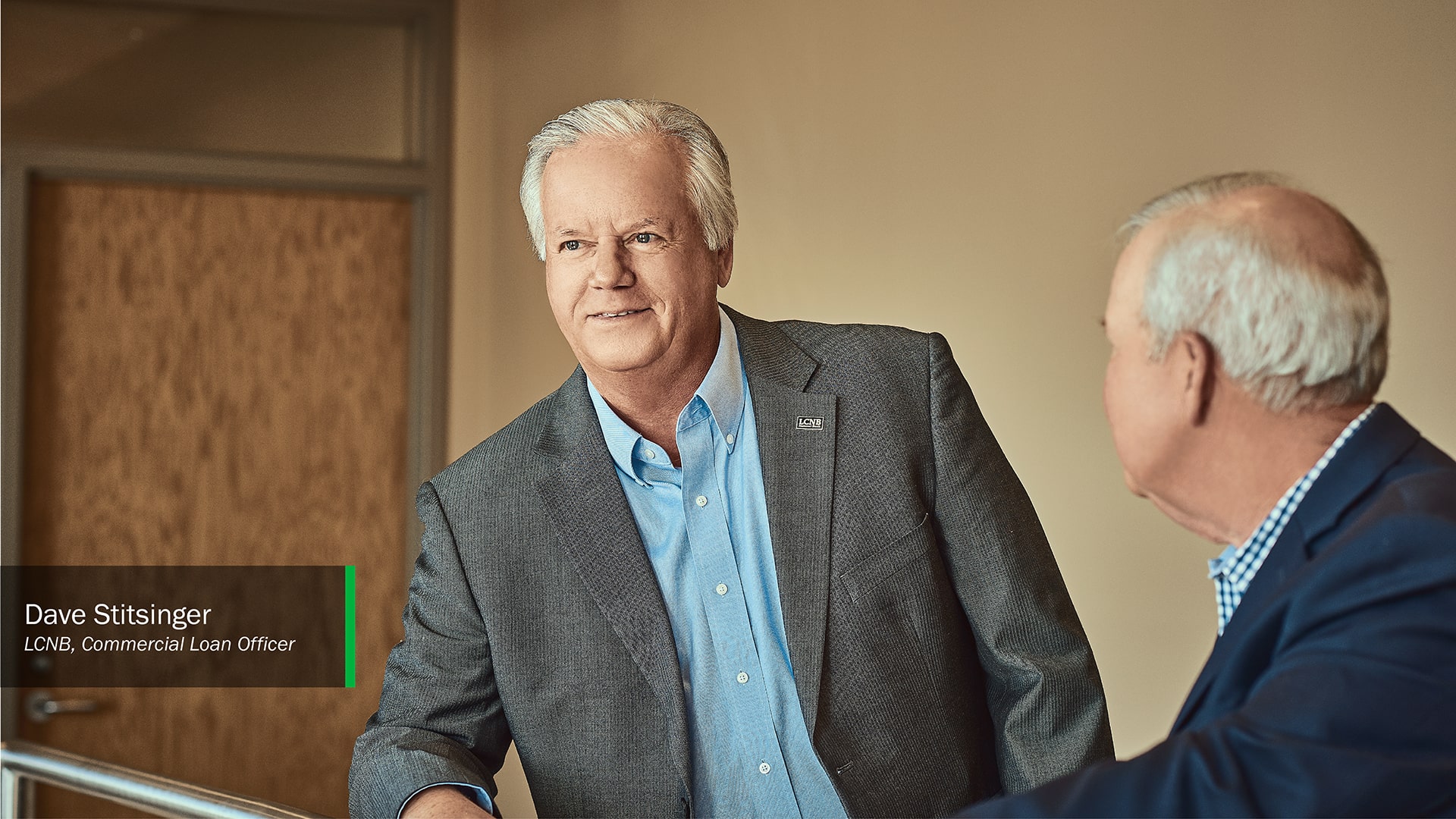 "We discussed a lot of things other than the refinancing of the building and developed a relationship before we even started talking about the particulars of the deal," Dave said. "We knew what each other wanted and expected, and we delivered."
That was six years ago, and their relationship has deepened throughout the years as they've worked together to meet each new opportunity and challenge. The partners brought the business's operating account to LCNB, and LCNB provides cash management products and services to the business, too.
When COVID-19 struck in 2020, LCNB stepped up for the partners so they could work with their tenants. The entire first floor of the Towne Center Square Pointe comprises retail businesses and restaurants, which closed immediately. With the help of LCNB, the partners were able to work with their retail and office clients to help weather the crisis and enhance their continued success.
"It's very important for us to have a good relationship with our tenants, and LCNB has the same philosophy toward us," Len said. "They let us run our business and have confidence in us to do so."
When two partners passed away, Len and Dave worked together to create a strategy for a seamless transition.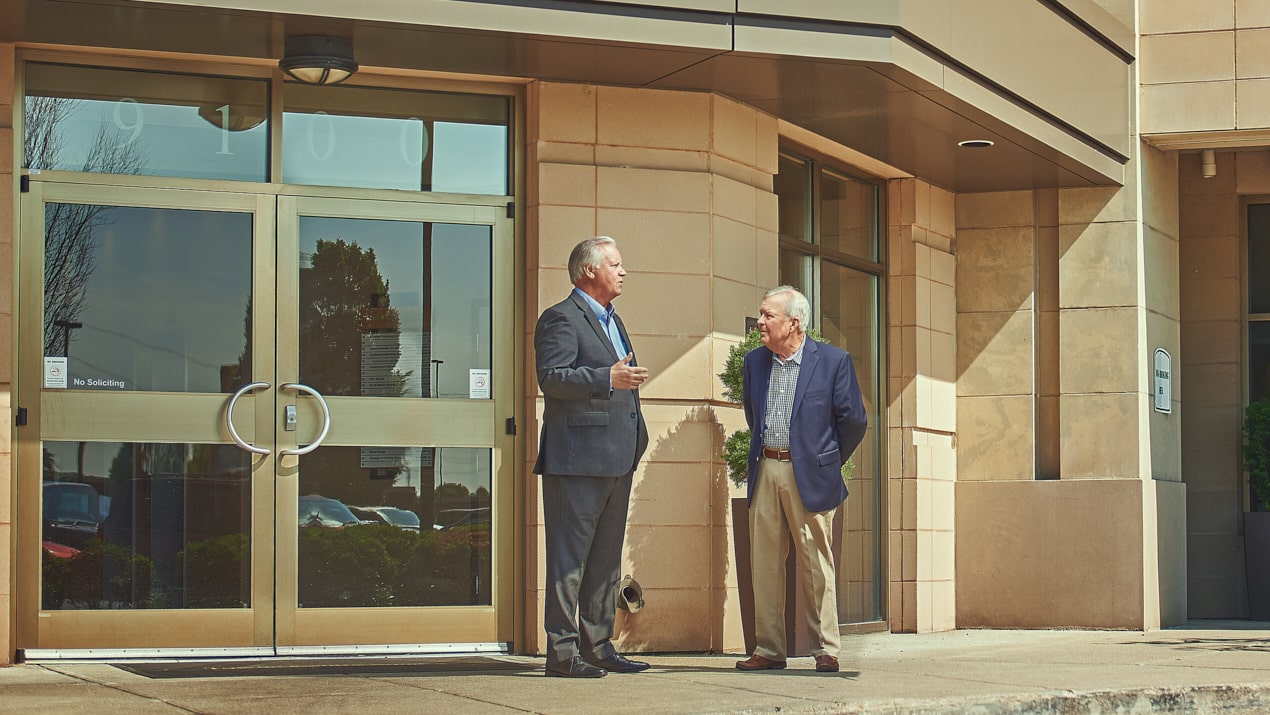 "Considering what we were doing, LCNB helped us work through it smoothly and at a good pace," Len said.
Though these larger events serve as a testament to the quality of LCNB's relationship with the partners, the real proof is in the day-to-day operation of the business.
With so many tenants and so many partners, just staying on the same page requires a high level of transparency, communication, and trust.
"That meant a lot, in terms of trust," Len says. "If the partners have questions, they can ask right then and there without the follow-up runaround."
The relationship has grown in both directions. As Dave has become acquainted with the other partners, they've gotten to know more of the LCNB team through events and other opportunities.
"The rapport is genuine," Dave said. "We make sure we understand what they're trying to accomplish and we're clear about what we need from them, and Len is just as diligent about making sure we have what we need. We're all working together for one goal."
"The positive relationship we have with Dave and LCNB is huge," Len said. "We feel comfortable and confident that LCNB has our back."
Commercial Loans
You probably have a good idea of what your business needs next, and we're here to help you get it with a customized lending solution. Whether you're upgrading equipment, expanding your space, stocking inventory or anything else, our team can help make it happen.
Let's Go Further Together +
All loans subject to credit approval.
We help our clients go further.
You're already an expert at what you do. Help us understand what you need and our financial experts will work to determine the best way to make it happen.
Whether you need to finance a construction project, update your equipment, manage your cash flow, or simply gain access to life-giving capital, we make running your business less complicated, so you can keep breaking boundaries.
WHY YOU NEED A BANKER
We'll help take your business's finances further together.
At LCNB, we want to get to know you, build a relationship, and understand your financial goals. All of this helps us craft personalized solutions for your business.
MEET YOUR LCNB BANKER +

LCNB National Bank NMLS# 403521. All loans are subject to credit approval.
Pre-approvals are not a commitment to lend. The borrower may be required to submit additional information for review and approval.
Client testimonials, Individual results may vary.