Client Testimonial - Dr. kvitko
A dentist on the move finds a bank that can keep up.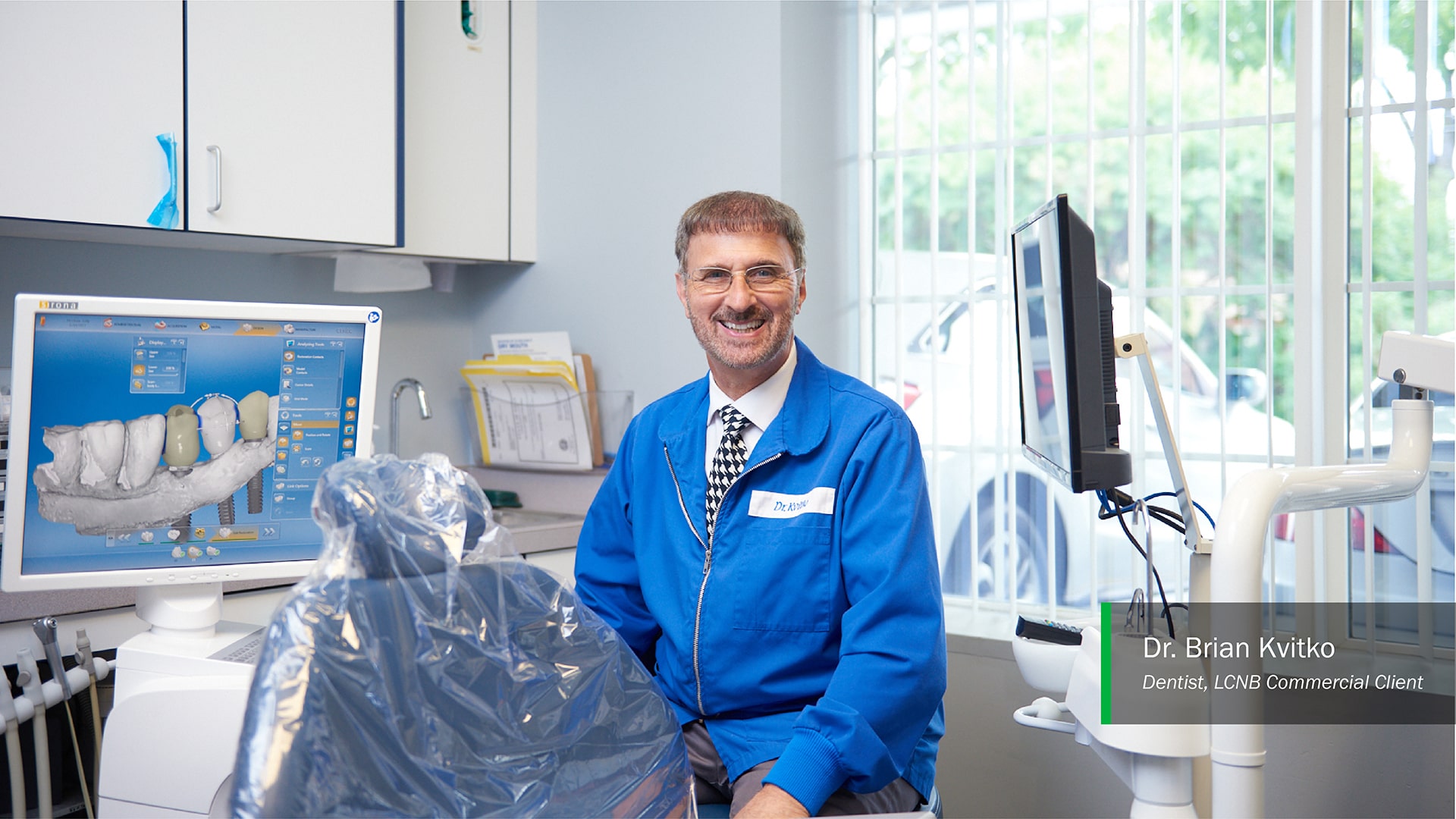 To describe Dr. Brian Kvitko as a self-starter would be a drastic understatement. The dentist started his practice from scratch over 40 years ago, and throughout his career, he's accumulated so much specialized knowledge, training, and expertise, that he hardly ever has to refer a patient to a specialist.
"While other dentists were out on their boats, I was in school learning more skills," he said. "Intravenous sedation, bone grafting, orthodontics, I can do it all at a greater convenience and lower cost to my patients. I even have a motorhome I use for dental outreach and charity work."
Dr. Kvitko diversified his business interests outside of dentistry. He also owns a number of rental properties.
Time for a change
Like most factors of his businesses, Dr. Kvitko is particular about his banking relationship. Before finding LCNB National Bank, the doctor had become jaded with his previous banking relationship.
Dr. Kvitko first used LCNB for a mortgage in 2017. It was his second interaction with LCNB that made him a true believer.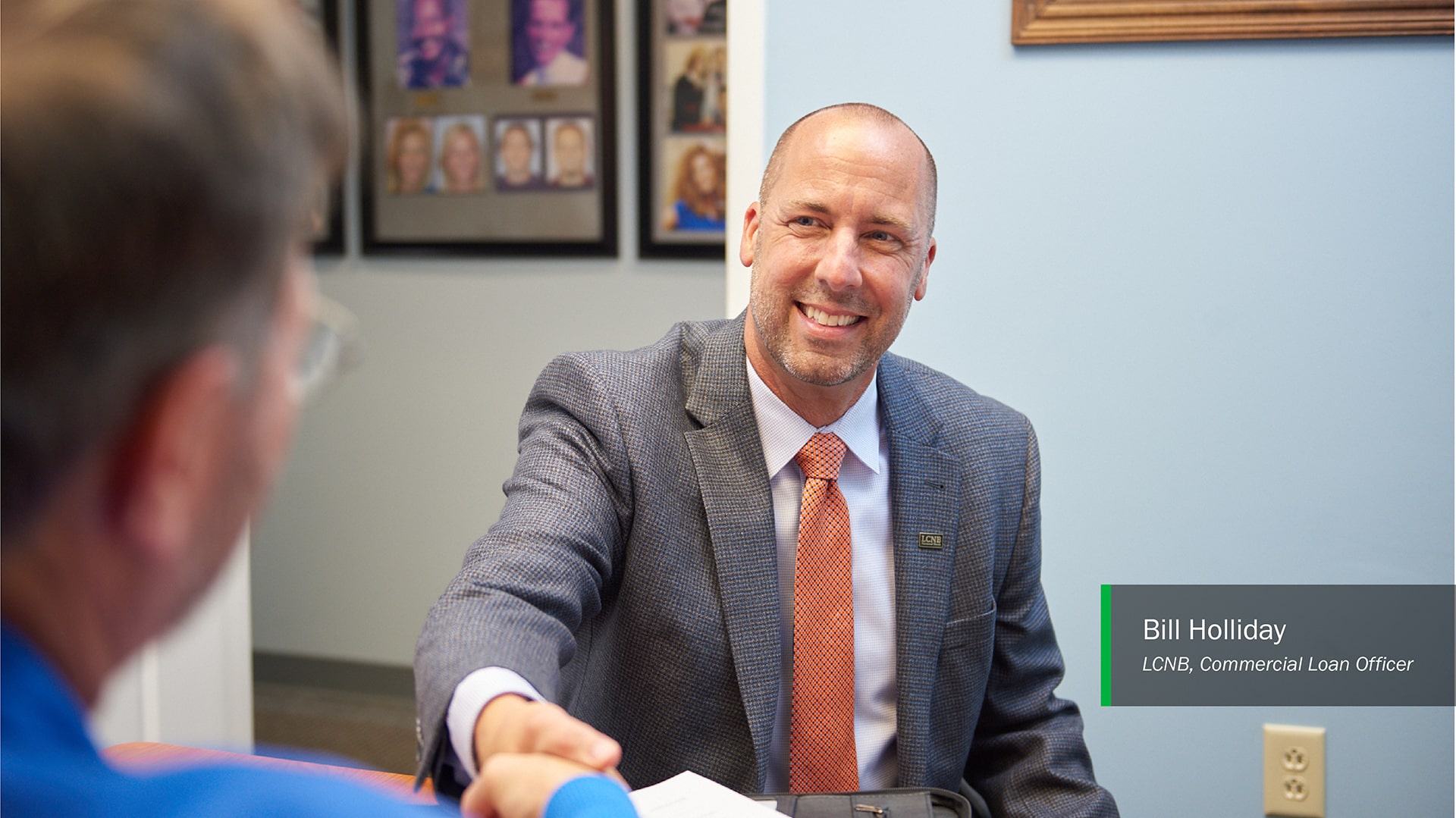 "I've always been a good customer to any bank," he said. "I stay up to the minute on my finances. But no matter how good a customer you are, at a point, it doesn't matter anymore if you don't meet the bank's exact criteria. I became conditioned to having a loan or two with one bank, then going to another bank to get something else. That's changed with LCNB."
Dr. Kvitko had bought a commercial plaza, which he subsequently renovated.
To complete the renovations, he'd borrowed against a line of credit, paid out of his savings and used credit cards. His plan was that a renovated space would garner a higher appraisal, and the debt he'd accumulated in the renovations would be rolled into a new mortgage. But, that didn't happen.
As Dr. Kvitko explained, even though the new appraisal supported a new loan, his lender (at the time) didn't seem to care that the new first mortgage would pay off all of the expenses he had incurred during the renovations. Instead, they counted all of those balances and their minimum monthly payments against him and then told him that his cash flow didn't meet the bank's minimum criteria. He then resorted to a secondary lender, who saddled him with a sky- high interest rate.
Dr. Kvitko's LCNB banker, Bill Holliday, could see that the relationship was lopsided.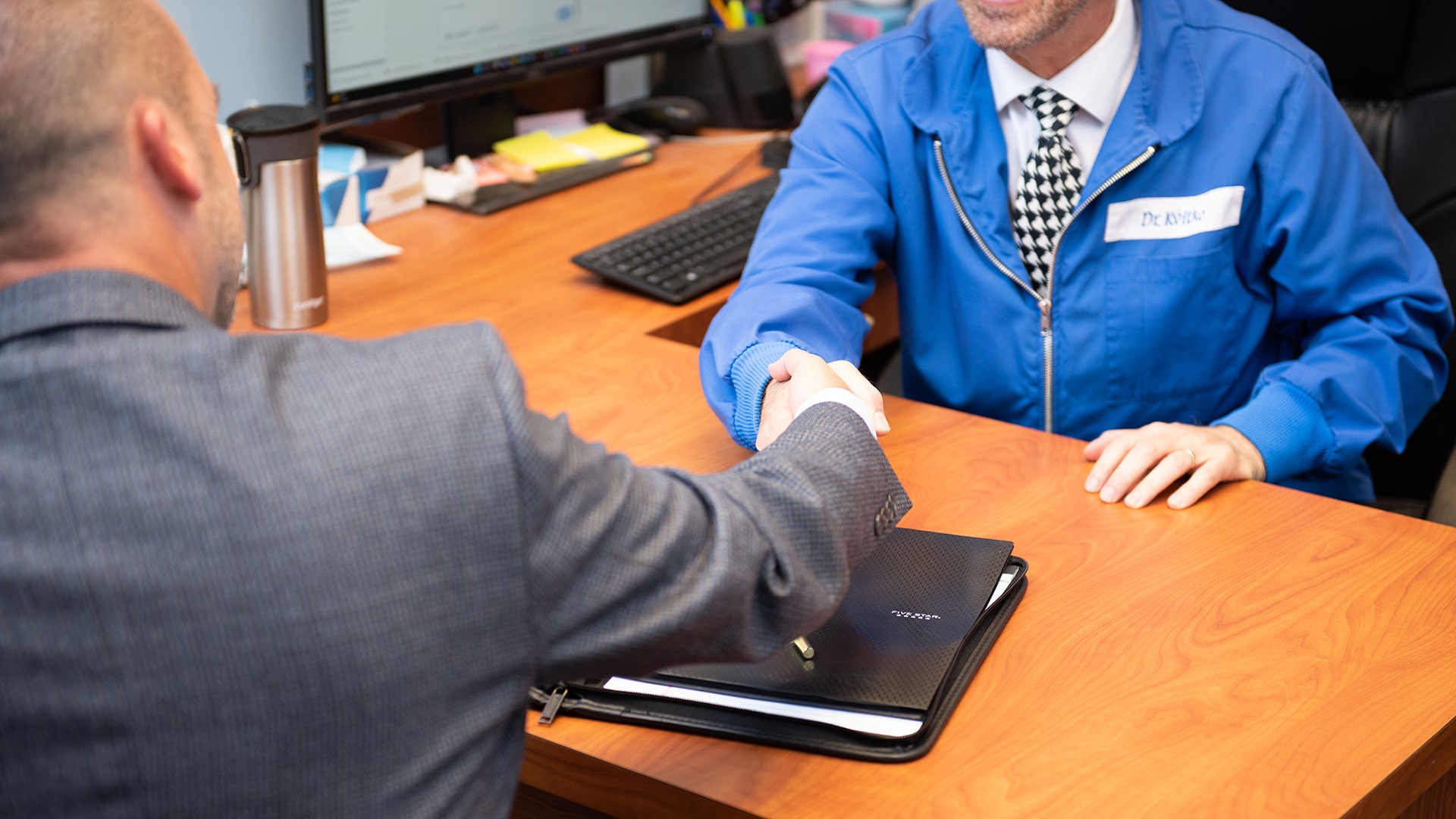 "The secondary lender's fees alone were abnormal. They were nickel-and-diming him to death," Holliday said. "I told him I thought they were taking advantage of him, so I helped him negotiate the buy-out of that loan."
"I like to think LCNB wouldn't have done that to me back when it happened. If I'd been an LCNB customer in the first place, I wouldn't have had to use a secondary lender," Dr. Kvitko said.
LCNB worked with Dr. Kvitko through the COVID-19 pandemic, allowing him to defer payments for four months and resume as normal, adding the deferred months to the back end of the loan.
Dr. Kvitko offers dental charity work through his dental mobile home, which he had refinanced through LCNB. A former lender reached out to Dr. Kvitko and offered a proposal to finance the mobile home at a rate lower than LCNB. Dr. Kvitko did something not many people would do.
"For the first time, I had a banker who I could call about anything, and I didn't want to harm that relationship. I called up Bill and told him that if he didn't want me to take the loan, I wouldn't," Dr. Kvitko said. "But rates had improved, so Bill lowered my rate without going through the entire refinancing process.
"I love having a personal banker who understands me. It's a relationship I wish I'd had much earlier in my career."
Commercial Loans
You probably have a good idea of what your business needs next, and we're here to help you get it with a customized lending solution. Whether you're upgrading equipment, expanding your space, stocking inventory or anything else, our team can help make it happen.
Let's Go Further Together +
All loans subject to credit approval.
We help our clients go further.
You're already an expert at what you do. Help us understand what you need and our financial experts will work to determine the best way to make it happen.
Whether you need to finance a construction project, update your equipment, manage your cash flow, or simply gain access to life-giving capital, we make running your business less complicated, so you can keep breaking boundaries.
WHY YOU NEED A BANKER
We'll help take your business's finances further together.
At LCNB, we want to get to know you, build a relationship, and understand your financial goals. All of this helps us craft personalized solutions for your business.
MEET YOUR LCNB BANKER +

LCNB National Bank NMLS# 403521. All loans are subject to credit approval.
Pre-approvals are not a commitment to lend. The borrower may be required to submit additional information for review and approval.
Client testimonials, Individual results may vary.