Client Testimonial - Englewood Truck Towing
Going the Extra Mile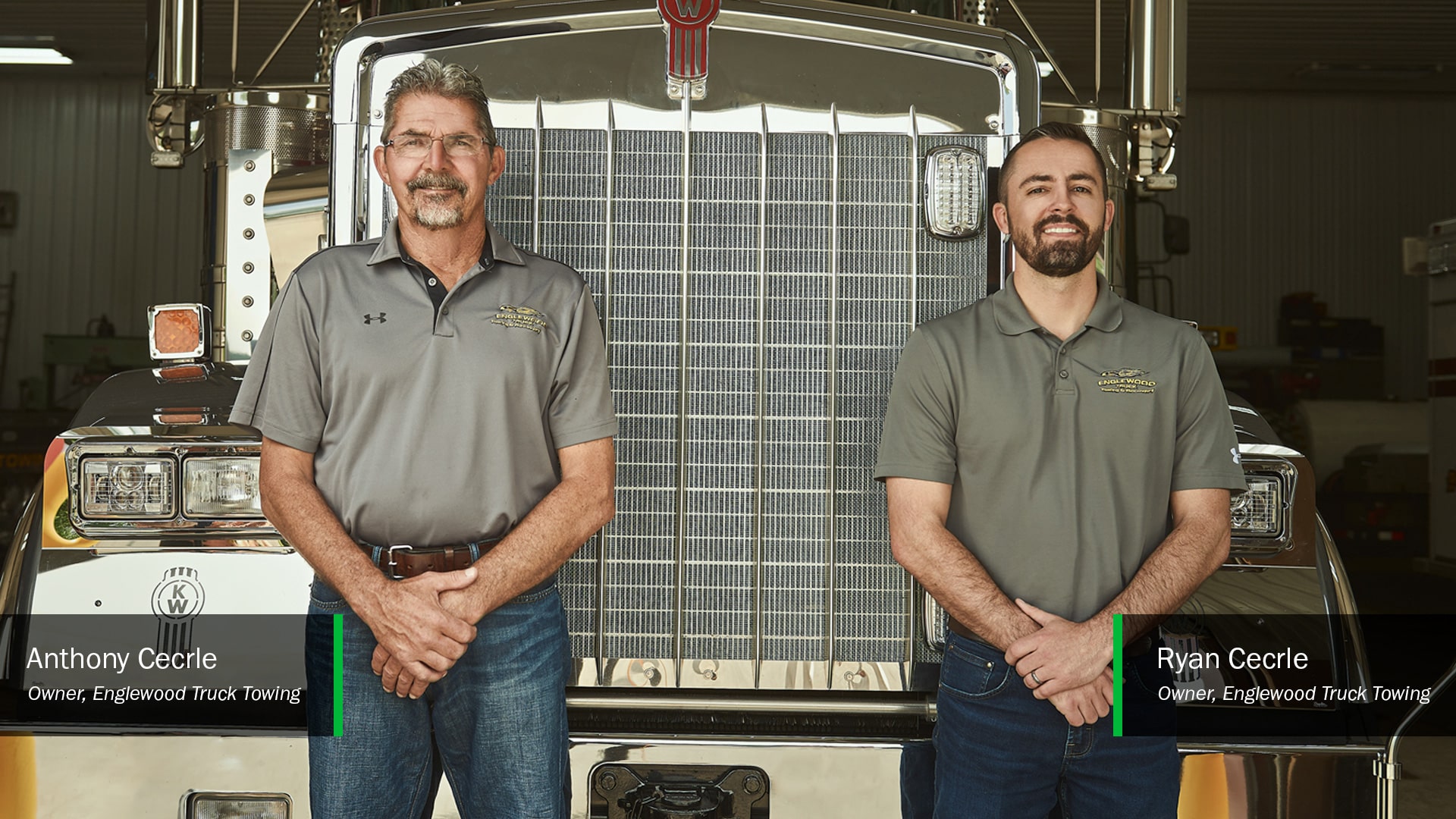 When Ryan Cecrle's towing team gets a call in the middle of the night, there's no saying "No."
Englewood Truck Towing specializes in cleaning up major 18-wheeler accidents, providing diesel roadside repair, and transporting heavy duty equipment. The company holds contracts with police departments, fire departments, departments of transportation, and other civic entities across western Ohio.
Ryan is the vice president of the company, which was started by his grandfather in 1948. In the past eight years, the company has grown from one location to five, with a sixth location in the works.
"Family is everything. There aren't many businesses anymore that are passed down from generation to generation," he said. "We're in the emergency business. Equipment costs are very expensive. When you add fuel costs and labor costs, it can be challenging."
Englewood came to LCNB through a personal connection – LCNB banker Deb Fitzwater. After working with other banks, the process of working with LCNB was a breath of fresh air. Honest relationships, attention to detail, and minimal red tape have been helpful for Englewood's growth.
Englewood uses LCNB for its commercial loans, secondary deposits, and investments. Between trucks, trailers, and support, Englewood boasts around 90 pieces of equipment, which they paid for in cash or finance through LCNB.
"You talk to these other banks and you get the runaround. You don't have that one-on-one relationship," Ryan said. "If Deb doesn't know the answer, she'll give me the number of someone who does."
Throughout the year, Deb meets with the Englewood team to examine the business's cash flow, goals, and plans. When it comes to towing equipment, there are no small price tags. Each purchase comes with a barrage of questions.
If Englewood wants to expand, how many trucks will it take to deliver their standard of service? If Englewood purchases a piece of equipment, how fast is the payback period? New trucks mean new drivers — a whole new set of costs.
"One of our key pieces is speed. We have to adhere to 60- or 90-minute ETAs. That means we have to overstaff. We have to hire and buy based on where we want to be in the future," Ryan said. "The culture is important, too. We have close to 60 employees, and each hire has to be the right person. We always want to take care of them."
The COVID-19 pandemic hit the business hard in 2020, when people stopped driving nearly as much. LCNB helped Englewood smoothly secure PPP assistance.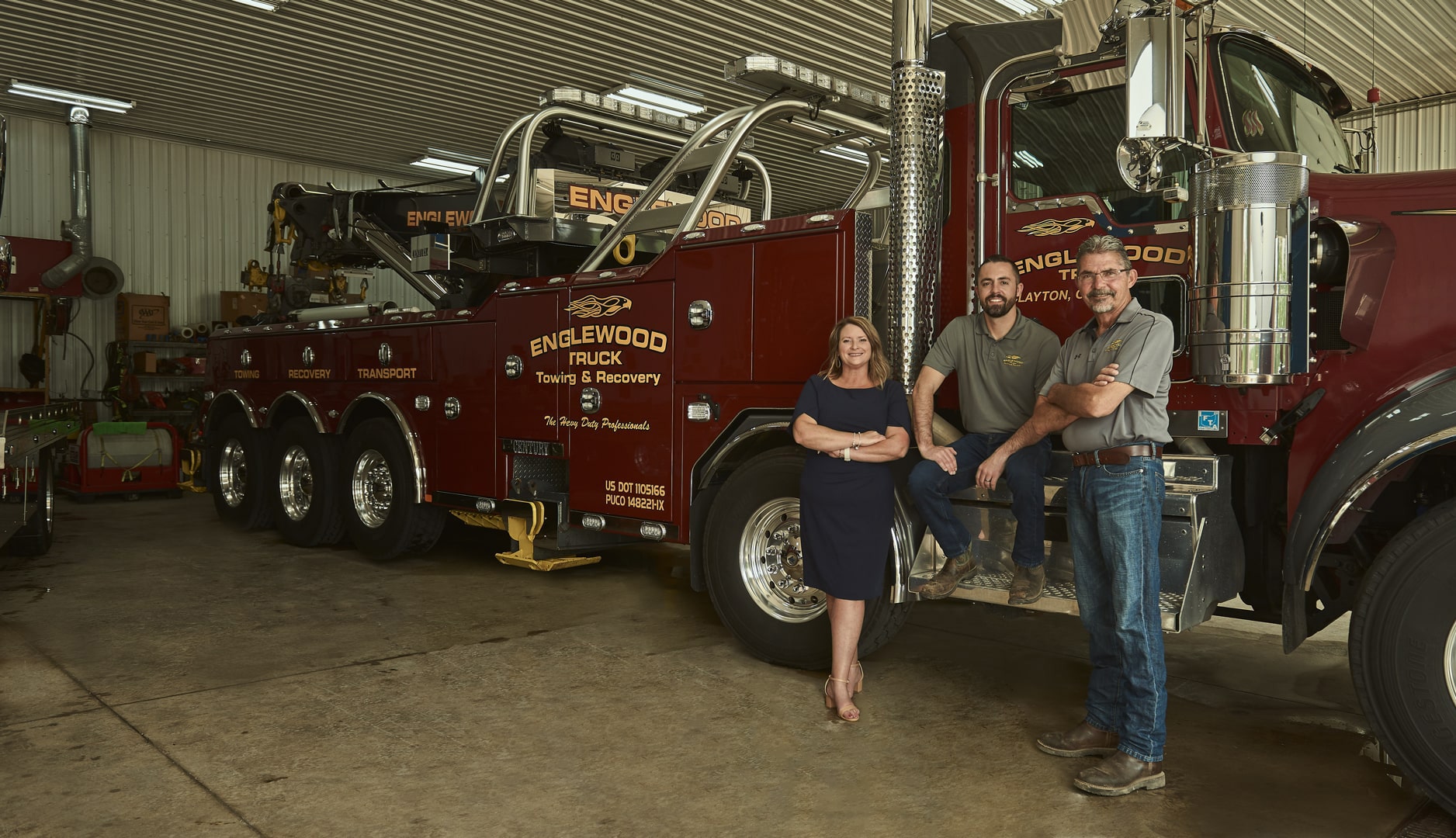 "At the time, we had no clue what was going to happen," he said. "With LCNB, it was a seamless process. We got the funds quickly and got them forgiven quickly."
Englewood is pursuing a smart growth strategy, and Deb helps them make sure they have what they need to expand seamlessly.
"They treat me like part of the family," Deb said. "Besides equipment, we talk a lot about how to keep employees happy, and I really enjoy being a part of that kind of team."
Commercial Loans
You probably have a good idea of what your business needs next, and we're here to help you get it with a customized lending solution. Whether you're upgrading equipment, expanding your space, stocking inventory or anything else, our team can help make it happen.
Let's Go Further Together +
All loans subject to credit approval.
We help our clients go further.
You're already an expert at what you do. Help us understand what you need and our financial experts will work to determine the best way to make it happen.
Whether you need to finance a construction project, update your equipment, manage your cash flow, or simply gain access to life-giving capital, we make running your business less complicated, so you can keep breaking boundaries.
WHY YOU NEED A BANKER
We'll help take your business's finances further together.
At LCNB, we want to get to know you, build a relationship, and understand your financial goals. All of this helps us craft personalized solutions for your business.
MEET YOUR LCNB BANKER +

LCNB National Bank NMLS# 403521. All loans are subject to credit approval.
Pre-approvals are not a commitment to lend. The borrower may be required to submit additional information for review and approval.
Client testimonials, Individual results may vary.