Client Testimonial - C & C Power Equipment
Fueling a Family's Growth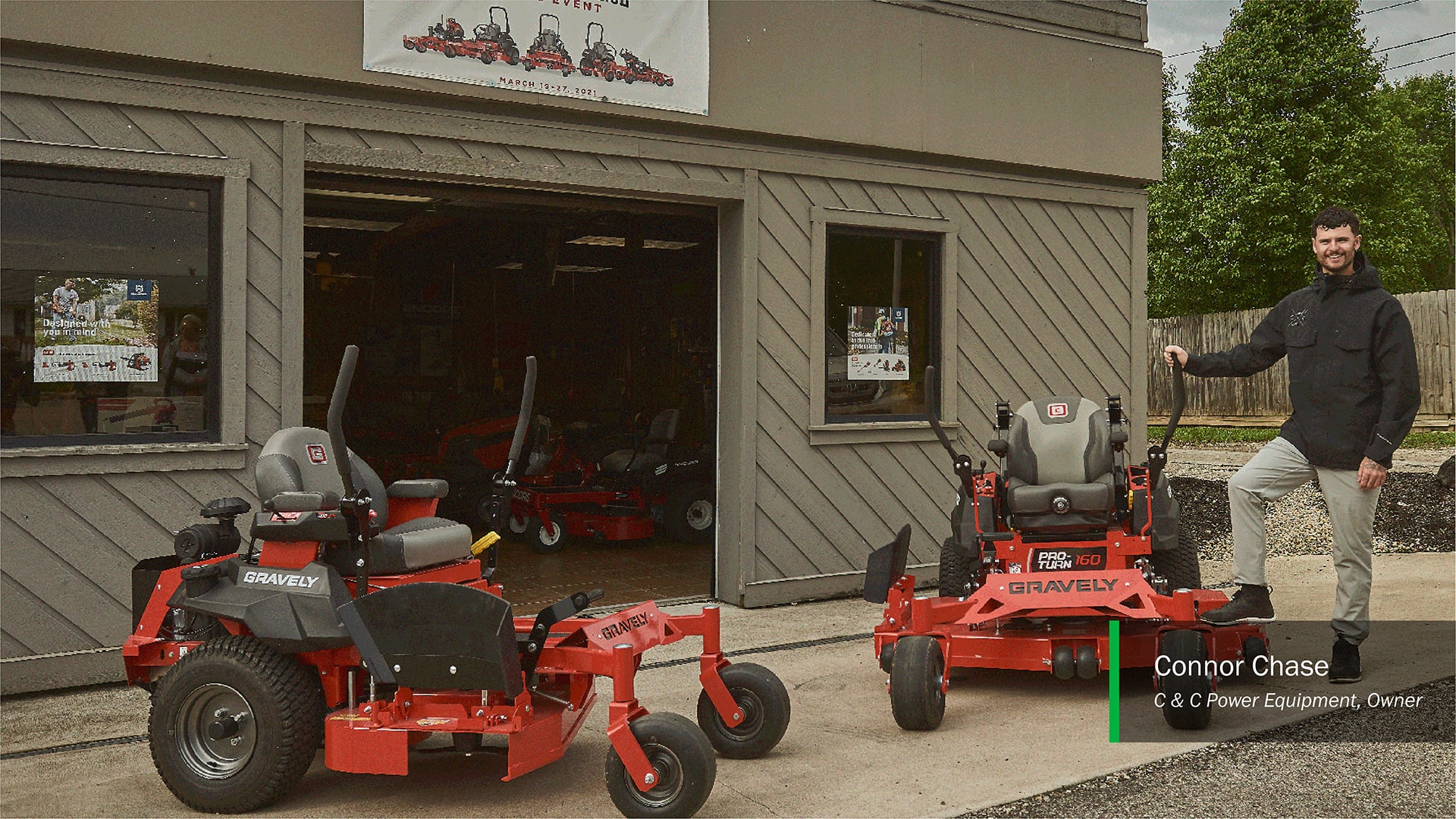 The Chase family doesn't run just one family business. They run three: Helping Hands property maintenance, Chase Electric residential and commercial electrician services, and C & C Power Equipment.
Together, Jim, René, and their son Connor Chase comprise the perfect entrepreneur.
"My husband is an electrician by trade, and he just likes doing the work. My son Connor manages C & C. He's only 24 years old, but he's a real go-getter and has a vision for the business," René said. "And me, well, I oversee everything."
C&C Power Equipment, the family's latest venture, sells mowers, generators, landscaping equipment, and other heavy-duty tools. In the fall of 2021, they started selling ATVs and are now a top seller in Ohio.
All three businesses run through one corporation which finances everything—except a single company truck—through LCNB. This holistic relationship makes it easier for René to keep a finger on the pulse of the businesses' finances and helps them adapt to new opportunities and challenges.
"LCNB cuts out a lot of the red tape, which is big for us," René said. "As a small business, I always feel like we're one bad thing away from everything changing. I've seen it, and I know it can happen. When you're small, that's just the way it is, but my trust is that if something comes up, LCNB can see our history and work with us. They've always had our back."
René's LCNB banker, Sandra Robinson, has served as a trusted advisor and friend to the family and their business for a long time.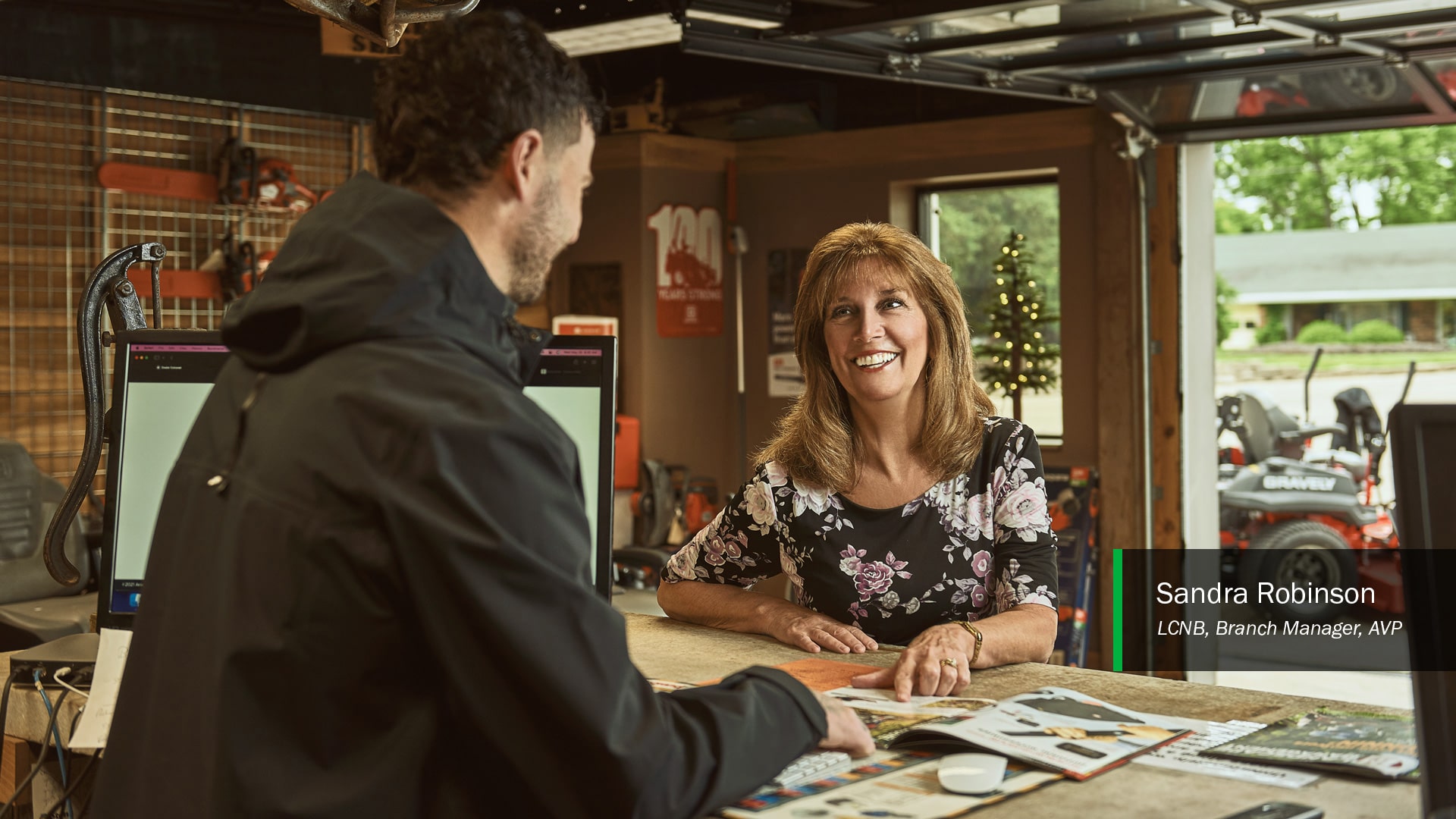 "I consider René and her family to be friends as well as customers. We've known each other for years and we talk about family and all kinds of matters beyond our banking relationship," Sandra said.
"Sandra is my go-to, and she always responds quickly. Even if she doesn't have the answer, she's on it," René said. "For example, we ordered a truck that took nine months to come in, and when it did, the Ford dealership wanted our trade-in within just a few days. Sandra turned it around so quick that even the dealership said, 'Wow that was fast.'"
To René, banking local is a priority, not only for the speed but for the contribution to the community. It makes a difference when your banker can actually see your business and the lives impacted by it.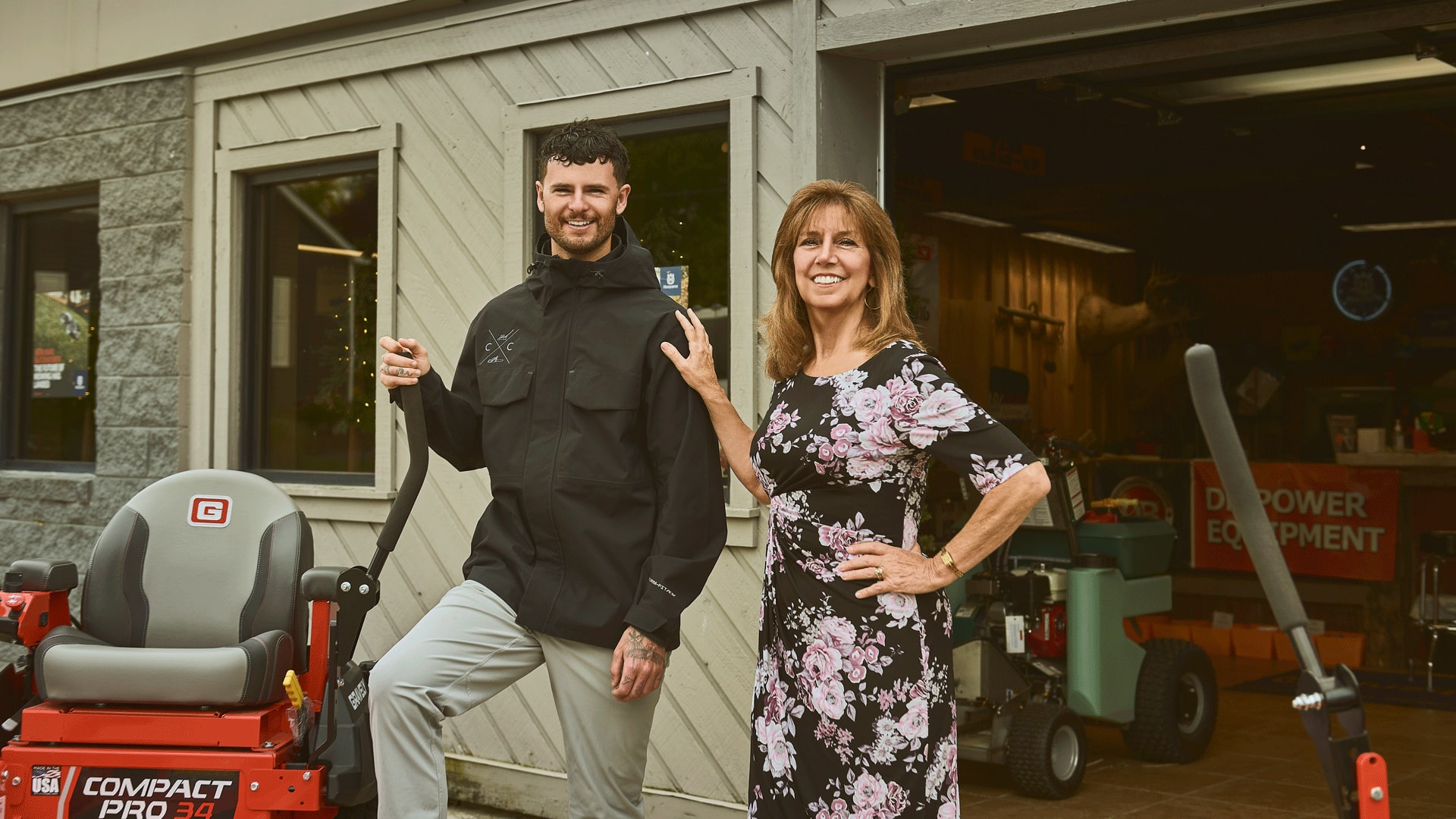 "With LCNB, you get a more personable feel, even if you stop in at a branch you don't normally go to," René said. "That stuff matters. It's why we do all of our personal banking through LCNB, too. Most of our employees are LCNB customers. I tell my son, 'If anything ever happens to me, just go talk to Sandra.'"
C & C Power Equipment has outgrown its current showroom, so the next priority is finding a new one, which they plan to finance through LCNB.
"They're great customers all the way around," Sandra said. "They have a great presence and reputation in Brookville. Everyone knows and trusts them. As a local banker, it's the kind of thing you love to see, and the kind of customer you love to work for."
Commercial Loans
You probably have a good idea of what your business needs next, and we're here to help you get it with a customized lending solution. Whether you're upgrading equipment, expanding your space, stocking inventory or anything else, our team can help make it happen.
Let's Go Further Together +
All loans subject to credit approval.
We help our clients go further.
You're already an expert at what you do. Help us understand what you need and our financial experts will work to determine the best way to make it happen.
Whether you need to finance a construction project, update your equipment, manage your cash flow, or simply gain access to life-giving capital, we make running your business less complicated, so you can keep breaking boundaries.
WHY YOU NEED A BANKER
We'll help take your business's finances further together.
At LCNB, we want to get to know you, build a relationship, and understand your financial goals. All of this helps us craft personalized solutions for your business.
MEET YOUR LCNB BANKER +

LCNB National Bank NMLS# 403521. All loans are subject to credit approval.
Pre-approvals are not a commitment to lend. The borrower may be required to submit additional information for review and approval.
Client testimonials, Individual results may vary.