Client Testimonial - Charter properties
Taking Business to the Next Level

Years ago, the Williams & Henley Families partnered up to begin buying and selling single family homes. The families quickly realized that managing apartment complexes would be a better way to take advantage of economies of scale.
Today, the second generation of both families continues in the business, led by Jason Williams as President.
Since the second generation of partners took over, Charter Properties has more than doubled in size and looks to acquire even more apartment units in the years to come.
One motivator that drives Williams to keep expanding Charter Properties is community involvement. In addition to providing homes inside more than 1,000 rental units, he volunteers with the Salvation Army, coaches youth sports, and encourages his staff of 25 to give back in their own ways.
"You think it's just real estate, but you're taking care of people. It's an important job. Also, you're taking care of families. And we have to make sure to treat people with fairness, compassion, and a lot of empathy," Williams said.
As the business continued to grow, Williams knew he needed a financial partner to help him sustain it, so he called on his friend and adviser, Joe Glassco of LCNB.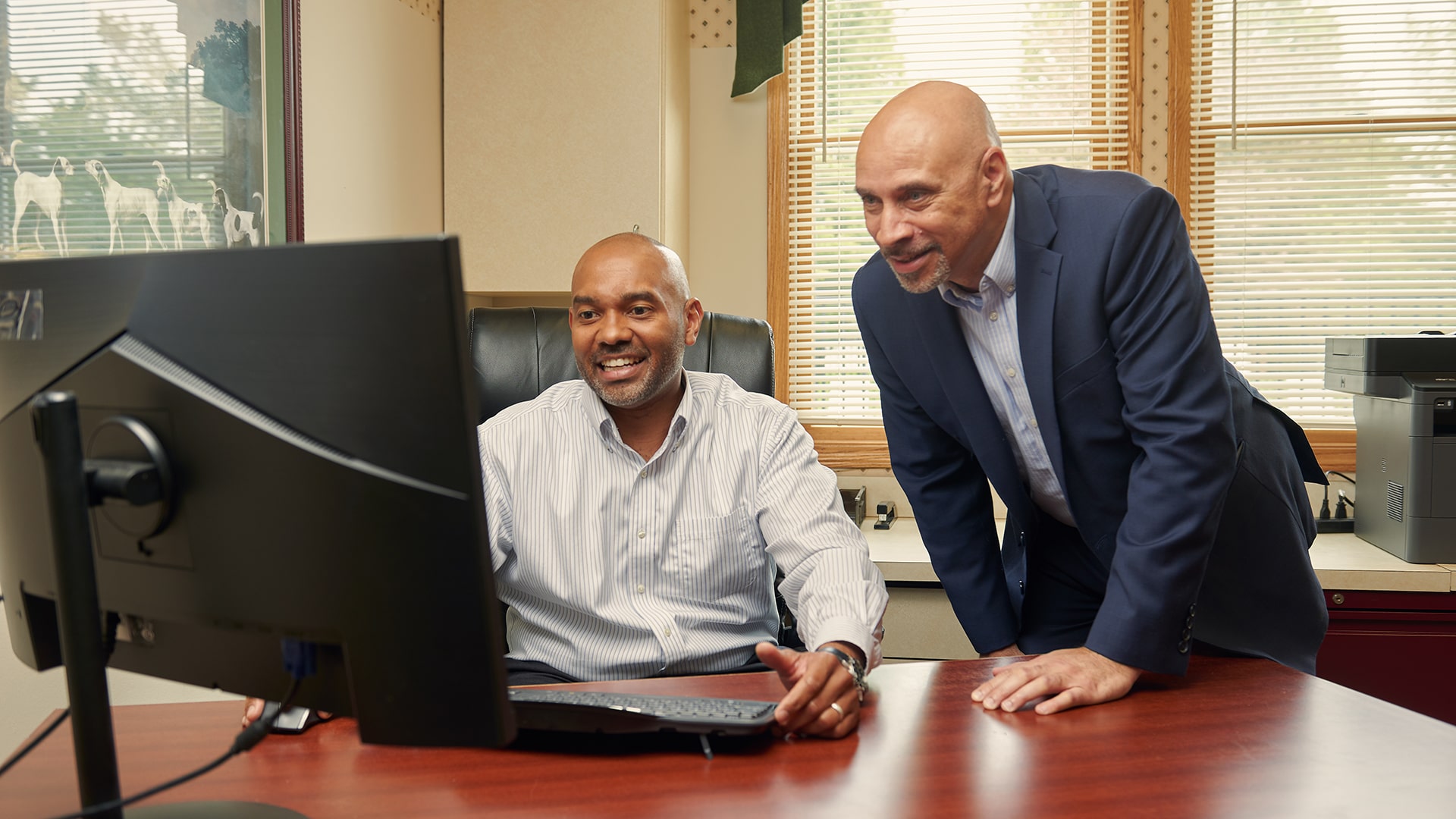 "You cannot be in this business without leverage, and thanks to Joe Glassco and LCNB, we've been able to use today's low interest rates to increase our cash flow."
Together, Glassco and Williams have refinanced the company's debts, taken advantage of low interest rates, and found lending solutions that propel the business forward. Williams' operation touches more than just his lessees.
"I've been in the business for 37 years," said Glassco, "I've been doing commercial banking for the last 20. With Jason Williams and Charter Properties, he's more than a business owner — he's part of the community. He really cares about his residents and making sure they have a safe and affordable place to stay.
Since partnering with LCNB, Charter Properties has been able to pay down debt, get financing to a reasonable level, and maintain positive cash flow. In a constant positive cycle, Williams can reinvest back into his properties, thus encouraging tenants to stay longer.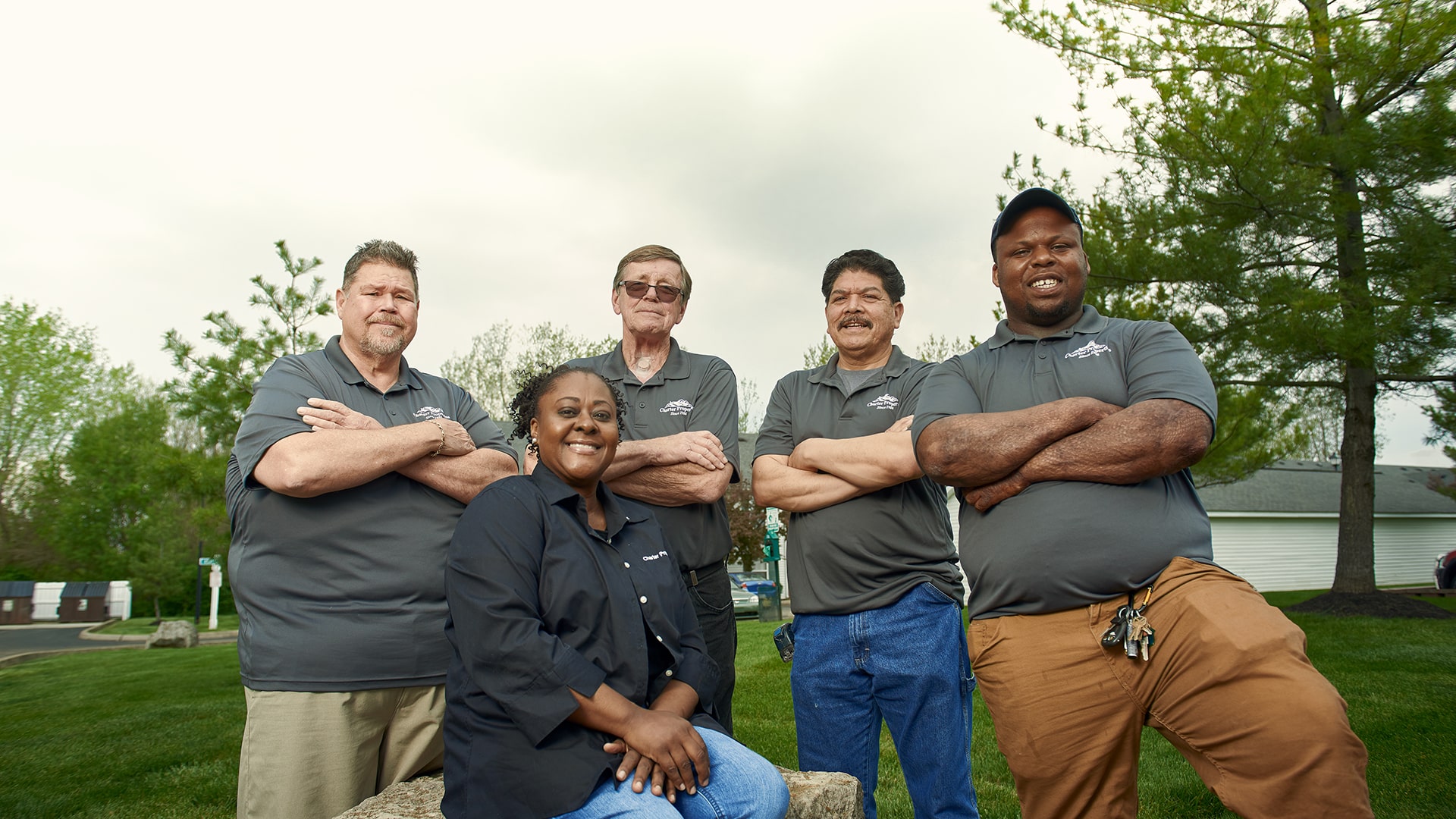 Now looking to the future, Williams has aggressive goals for growth, but he wants to have an intelligent plan in place.
"I wanted to partner with a bank that I can just pick up the phone and call, and I have that relationship—we know we've got that with LCNB, and we've got that with Joe Glassco, which is great."
Commercial Loans
You probably have a good idea of what your business needs next, and we're here to help you get it with a customized lending solution. Whether you're upgrading equipment, expanding your space, stocking inventory or anything else, our team can help make it happen.
Let's Go Further Together +
All loans subject to credit approval.
We help our clients go further.
You're already an expert at what you do. Help us understand what you need and our financial experts will work to determine the best way to make it happen.
Whether you need to finance a construction project, update your equipment, manage your cash flow, or simply gain access to life-giving capital, we make running your business less complicated, so you can keep breaking boundaries.
WHY YOU NEED A BANKER
We'll help take your business's finances further together.
At LCNB, we want to get to know you, build a relationship, and understand your financial goals. All of this helps us craft personalized solutions for your business.
MEET YOUR LCNB BANKER +

LCNB National Bank NMLS# 403521. All loans are subject to credit approval.
Pre-approvals are not a commitment to lend. The borrower may be required to submit additional information for review and approval.
Client testimonials, Individual results may vary.