Client Testimonial - Jones Lumber
Helping Bring Visions to Life

Jones Lumber & Millwork Co. is a full-service lumber yard in Columbus, Ohio, that has brought high-quality wood products to the market since 1928.
Tim Maghie has been in the carpentry business for over 20 years, working primarily on commercial products. He started doing cabinetry work for Jones Lumber back in 2010. Three years later, Tim's wife, Shawn, joined the team. They worked together for about three years, learning the Jones family business and strong company traditions. When third-generation owner Evan Jones was ready to retire, he offered the Maghies a chance to buy the business.
With such a big opportunity ahead, the couple knew they needed to lean on an expert for advice and guidance on accomplishing the acquisition. Tim Maghie reached out to Tim Norris, a friend and LCNB commercial banker at our Worthington location.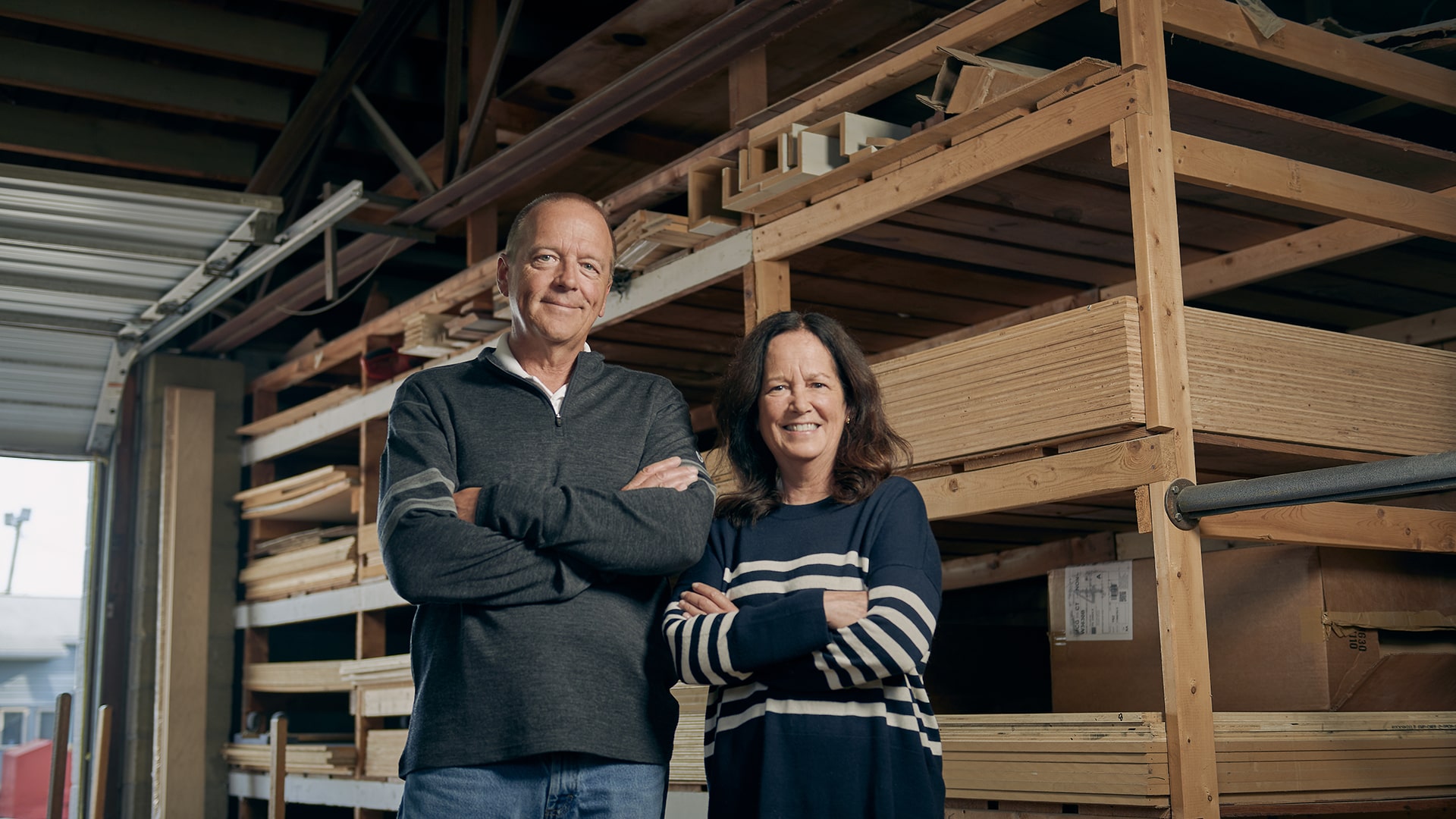 The previous owners didn't want to finance, which made acquiring the business more difficult. The Maghies laid every detail of the finances out for Norris and asked if he thought the deal could even happen. Tim Maghie explained, "Even though we had enough money for a down payment, we really didn't think the deal would be possible, but thankfully, Tim and LCNB made it happen."
LCNB helped the Maghies figure out how to make their vision of becoming business owners a reality. Creating a holistic banking plan that compliments their lives and supports their needs was easy with all their accounts and lending managed in one place.
"It's all about relationships," Tim Maghie expressed.
"It's the same in our business," Tim Maghie continued, "People buy things from people they like, and I don't ever see that changing."
The Maghies attribute their successful banking relationship to the effort both parties put into maintaining it. They know that their LCNB Banker is just one phone call away to answer any questions they might have.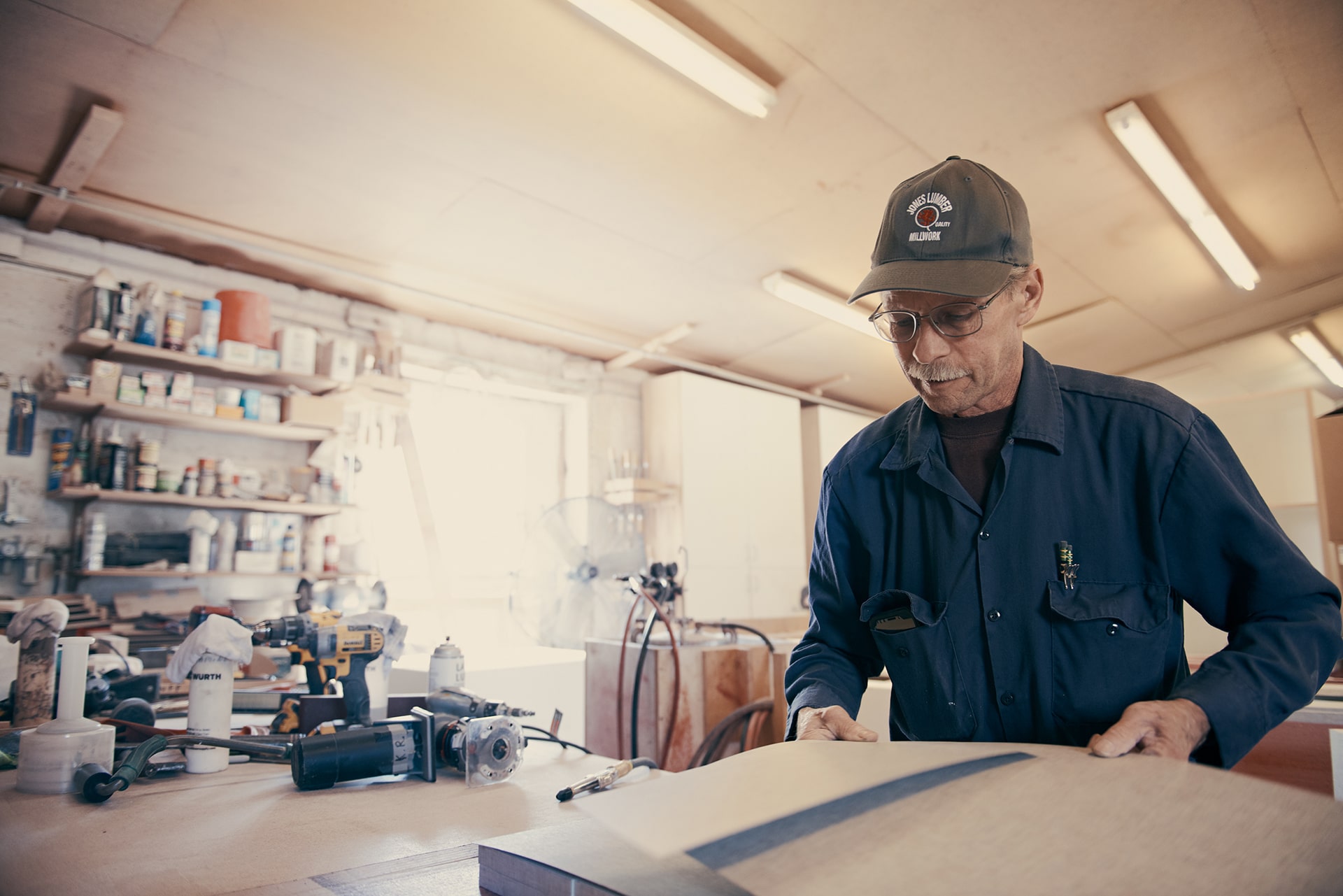 "It's very helpful and makes it seamless and not so intimidating. It took a little worry off of us that we have a someone that's going to help guide us through this and potentially gain us our business, so it's very helpful," said Shawn Maghie.
Norris agreed with the sentiment, adding, "For both me as the banker and them as the customer, you have to have a good relationship, or it just makes life way too hard for everybody. Quite honestly, it's probably the most important thing."
Commercial Loans
You probably have a good idea of what your business needs next, and we're here to help you get it with a customized lending solution. Whether you're upgrading equipment, expanding your space, stocking inventory or anything else, our team can help make it happen.
Let's Go Further Together +
All loans subject to credit approval.
We help our clients go further.
You're already an expert at what you do. Help us understand what you need and our financial experts will work to determine the best way to make it happen.
Whether you need to finance a construction project, update your equipment, manage your cash flow, or simply gain access to life-giving capital, we make running your business less complicated, so you can keep breaking boundaries.
WHY YOU NEED A BANKER
We'll help take your business's finances further together.
At LCNB, we want to get to know you, build a relationship, and understand your financial goals. All of this helps us craft personalized solutions for your business.
MEET YOUR LCNB BANKER +

All loans are subject to credit approval.
Pre-approvals are not a commitment to lend. The borrower may be required to submit additional information for review and approval.
Client testimonials, Individual results may vary.