One month into 2023, we are all to be congratulated for having survived the financial turmoil that was 2022. I am not certain what you expected back in January of last year, but I am certain that it was different than what we got. A war in Ukraine, prices rising due to unusually high inflation, severe weather events, and a more divisive than usual political climate were among the things that I personally did not expect last year.
Many years ago, the Greek philosopher, Heraclitus (535 BC- 475 BC), a man much wiser than me, said… "If you do not expect the unexpected, you will not find it, for it is hard to be sought out and difficult." He believed that fire is the origin of all things, and that permanence is an illusion, everything being in a process of constant change.
I am fairly certain that you did not expect me to be quoting the words of a man from 500 BC. Nor do I expect us to have a discussion about fire being the origin of all things. But I do think we can all agree with his view that everything is in the process of constant change.
The Irish playwright, Oscar Wilde, (1854 - 1900), put a more modern spin on Heraclitus' words, when he said… "To expect the unexpected shows a thoroughly modern intellect." By definition, an expectation is a strong belief that something will happen or be the case in the future. Based on our own experiences, we all expect that things will change. But how do we learn to expect the unexpected?
When it comes to your family, legacy and financial future, there will be many changes. A change in employment or other personal financial circumstances. A change in financial focus based on the needs and evolution of your family dynamic. A change in direction as careers move laterally or wind down. And of course, there will be changes in the markets as the financial winds shift.
Some of the changes will be positive as we discuss in the succeeding article, "2023: By the Numbers," that highlights some retirement planning enhancements. Others may prove negative, such as an unexpected health condition, or a change in the family dynamic. Changes that are positive in some circumstances can prove negative in others.
I rather think that Oscar got it right. To expect the unexpected is the smart thing to do. Our team at LCNB |Wealth is here to help you navigate through the expected and unexpected matters that can impact your family's financial legacy. Our experience and expertise can help you better understand what to look for and how to respond to those things that you did not see coming. Let's have a conversation.

Welcome to Winter. We are expecting good things for you and your family.

Best Regards,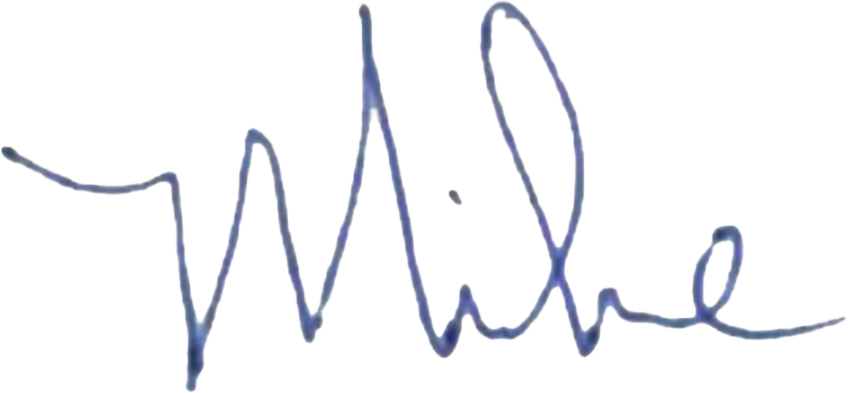 Wealth Team — Causes for Celebration

Employee Engagement:
Pancreatic Cancer Awareness - We think Purple! - As a tribute to an LCNB employee that lost their fight to the disease, on Thursday, November 17th, the LCNB Wealth Group wore purple to honor those that are battling Pancreatic Cancer. Photos of teams across the bank were collected to be given to the family, creating a photo-album of support for their children.

2022 UNCF Mayor's Luncheon - A Mind is a Terrible Thing to Waste! - Amanda Luman and Brittnay Mustard-Smith were invited to attend the 2022 UNCF Mayor's Luncheon, held in downtown Cincinnati in November. This fundraising event builds community through highlighting the ways that area businesses and schools work together to bring funding for higher-education to black students across the city.
In his speech, TriHealth CEO, Mark Clement outlined the School-to-Work Program that is offered to Cincinnati Public School (CPS) students. This program allows students to shadow health care professionals, find where they would like to study, and then gain comprehensive guidance, coupled with scholarships to work toward accomplishing their career goals after high school.
The Greatest Christmas Gift - Ezra Hawk - Christmas Day celebrations saw the arrival of a new addition to Trust Investment Officer, Erin Hawk's family! Ezra Hawk was born a month early, weighing in at 4lbs 13oz. Join us in wishing a heartfelt congratulations to Erin and her husband Kiel!


Community Involvement:

NCCJ Open House - Welcome! - Accompanied by Chief Operating Officer, Larry Mulligan and VP of Consumer Lending, Meko Boose, LCNB Wealth Officers, Nakia Lipscomb and Amanda Luman visited the expanded NCCJ office in downtown Dayton. The new space is home to members of NCCJ who work with local schools to bring diversity, equity, and inclusion education to students of all ages. Included in the additional space is a recording booth for the NCCJ podcast, Gem City Diversity.

Walk Where You Are - Taking Steps to Aid Breast Cancer Research! - Members from the LCNB IT, Lending, Compliance, Mortgage, and Trust Departments gathered in October to participate in the Susan B Komen Walk Where You Are 5k. Trust Associate, Brittnay Mustard-Smith led the charge by creating the 5k map and engaging the entire bank in a competition to create the T-shirt design. In all, the bank was able to raise over $1,000 to donate toward breast cancer treatment research. 
Hispanic Chamber Cincinnati 2022 Annual Celebration - Building Bridges for a Better Future - Assistant Trust Officer, Amanda Luman and Loan Compliance Officer, Mike Gionnatta had the pleasure of attending the Hispanic Chamber Cincinnati's 2022 Annual Celebration at TQL Stadium. After a brief tour of the stadium's Tunnel Club, locker rooms, and team conditioning areas, attendees gathered to hear members of the Hispanic Chamber outline all of the community work that made 2022 a successful year of growth and outreach.
The evening's keynote speaker, Visael "Bobby" Rodriguez - Vice President of Diversity, Inclusion, and Community Relations for Cincinnati Children's Hospital, highlighted the importance of medical professionals to display cultural competence to offer the best care possible.