Of course, pumpkin spice has become an after-thought in today's faster-paced, assembly-line world, added to seemingly everything. Pumpkin spice coffee, cookies, creamer, candles and, yes, even spam (surely a sign of the apocalypse). So unartfully used in so many ways that it has become just another commodity.
The difference between now and then? The special way that it was used. The right amount of pumpkin spice, in the right hands, at the right moment, created culinary delights, which flavors linger to this day. "Pumpkin spice season" reminds me that while anyone can use the spice, the best flavors come from those who know how and when to add it.
The financial services industry is somewhat the same. It seems that any number of Wealth Groups offer the same products and services. Investment Management, Trust Services, Financial and Estate Planning, Brokerage Services, Insurance, and Annuity offerings are available in various forms with various promises attached. The difference is the spice; the expertise and attention to detail that the right Wealth Group brings to the relationship.
At LCNB Wealth, we pay attention to you and to the details. The conversation does not begin with "You need to…"; it begins with "What do you want to accomplish?". It continues through working with you and your other professional advisors to create, review, and implement appropriate solutions to meet your goals and objectives. It involves properly applying those solutions with your ends in mind. What you want and what you need matter most. We are good listeners who know just when to add the right amount of spice. The right advice, offered by thoughtful experienced professionals, in a timely fashion, leads to the right result.
We would love to have a conversation regarding the financial dreams and goals of you and your family. The right amount of spice, in the right hands, at the right time, results in a flavor that lasts. Enjoy the season, and thank you for your relationship with LCNB Wealth.
Welcome to Fall. It's Pumpkin Spice season.
Best Regards,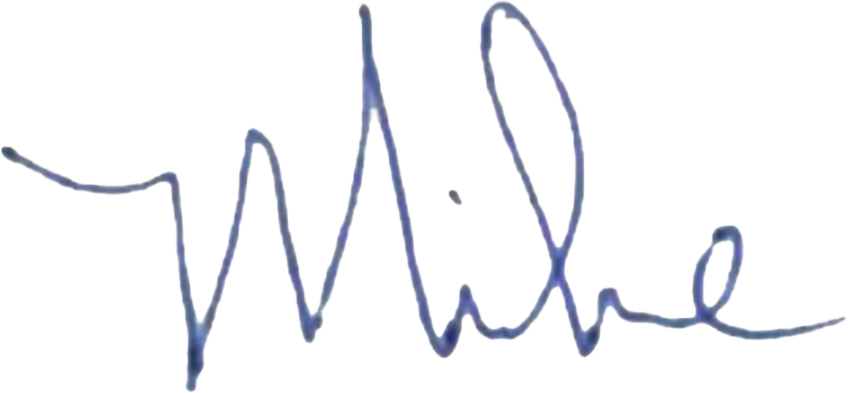 Wealth Team — Causes for Celebration
Employee Milestones:
Gina Lodge joined LCNB |Wealth in October, 2021 as an Assistant Trust Officer and Trust Administrative Associate. Her primary responsibilities include supporting our Trust Administrators with discretionary distributions, life insurance accounts, real estate appraisals, and compliance matters. After graduating with a Bachelor's degree from the University of Dayton, she earned a Juris Doctorate from Ohio Northern University. Gina started her career with LCNB in the Deposit and Legal Services Department, transitioning to the Accounting Department before coming to LCNB| Wealth. Her background and experience will serve her well in her new role. Gina enjoys going to the gym, cooking, reading, and going to the movies in her spare time. She resides in Lebanon with her two children, Chelsea and Brendan.
Goering Center Volunteer of the Year - Congratulations are in order for our very own Mike Miller, Executive Vice President & Chief Wealth Officer, who was recognized by the Goering Center for Family and Private Business, as the 2021 Volunteer of the Year. Established in 1989 in affiliation with the Carl H. Lindner College of Business at the University of Business at the University of Cincinnati, the Goering Center serves more than 400 member companies, making it North America's largest university-based educational non-profit center for family and private businesses. The Center's mission is to nurture and educate family and private businesses to drive a vibrant economy.
Community Involvement:
National Conference for Community and Justice of Greater Dayton - On September 28th, Nakia Lipscomb, Erin Hawk, and Amanda Luman attended the 44th Annual NCCJ Friendship Fund Raising Event at Levitt Pavilion in Dayton. This event honors individuals from all over the Greater Dayton area for their humanitarian work surrounding Diversity, Equity, and Inclusion. Nakia serves on the board for NCCJ and has been instrumental in collaborating with this group of diversity and inclusion experts to facilitate learning for the DEI Council members.This year's winners include Jeff Cooper, Dayton Public Health Commissioner; Ro Nita Hawes-Saunders, CEO of the Dayton Contemporary Dance Company; and Reverend Father Benjamin Speare-Hardy II, director of the West Dayton Caravan of Churches. In addition, the Youth Leader honoree was Chaz Amos. Chaz is the founder of "I Love Dayton," a coalition of young men and women committed to cleaning up West Dayton.
Hispanic Volunteer Day, Going Further Together in the Community - The Hispanic Volunteer Day on 10/09 was a great success! Members from across the bank met at Robert's Academy in Price Hill to work in a predominantly Hispanic and Latino community. We spent time clearing honeysuckle and undergrowth from a path that connects Rapid Run Park with Route 264. Though the work was hot and dirty, the crew laughed the whole time! It was LCNB's first time attending this event, and we made quite the impact. Of the three bank groups present, LCNB had the most participants with eleven. The Director of Special Projects for the Hispanic Chamber, Francisco Okhuysen stated, "The LCNB Group had quite a presence and made a huge impact to the park project that they worked on. We look forward to having your group with us every year."