Get to know lcnb
2021 LCNB Community
Banking Report

Founded in Lebanon, Serving the Region
Originally founded in 1877 as the Lebanon National Bank, LCNB National Bank has evolved significantly over our 140-plus years of existence. It wasn't until 1962 that Lebanon Citizens National Bank (as it was then known) opened its first branch office, located in South Lebanon. At the time of the Bank's centennial in 1977, there were just 50 employees and three offices. The subsequent years saw a period of organic growth as the Bank expanded with the construction of five new offices throughout Warren County, leading the company to exceed the $100 million mark in assets for the first time in 1984.
Growth continued through the late 1990s, highlighted by new branch facilities, minor acquisitions, and the formation of LCNB Corp. in 1999. By 2001, LCNB National Bank had grown to 18 offices, 250 employees, and $480 million in assets.
Safety and soundness have long been a hallmark of LCNB National Bank. These traits served the company well through the economic downturn that began in 2008. Emerging from the recession with renewed resolve, LCNB began a measured path of strategic growth through acquisition, completing four mergers from 2013 through 2018. As a result, LCNB National Bank now has over 30 full-service branches across 10 counties and employs over 350 people, many of them within a state-of-the-art Operations Center in historic downtown Lebanon, which opened in 2017. Of course, we also serve our customers beyond the branch through a suite of convenient and secure digital services, including online banking, mobile banking, and online treasury services.
As we look to the future, LCNB National Bank seeks to expand its reach while retaining its community banking service model.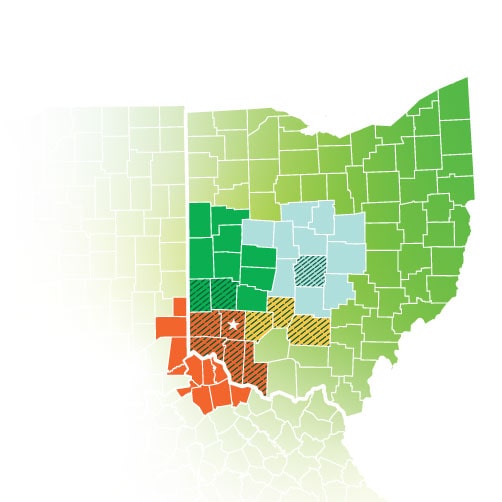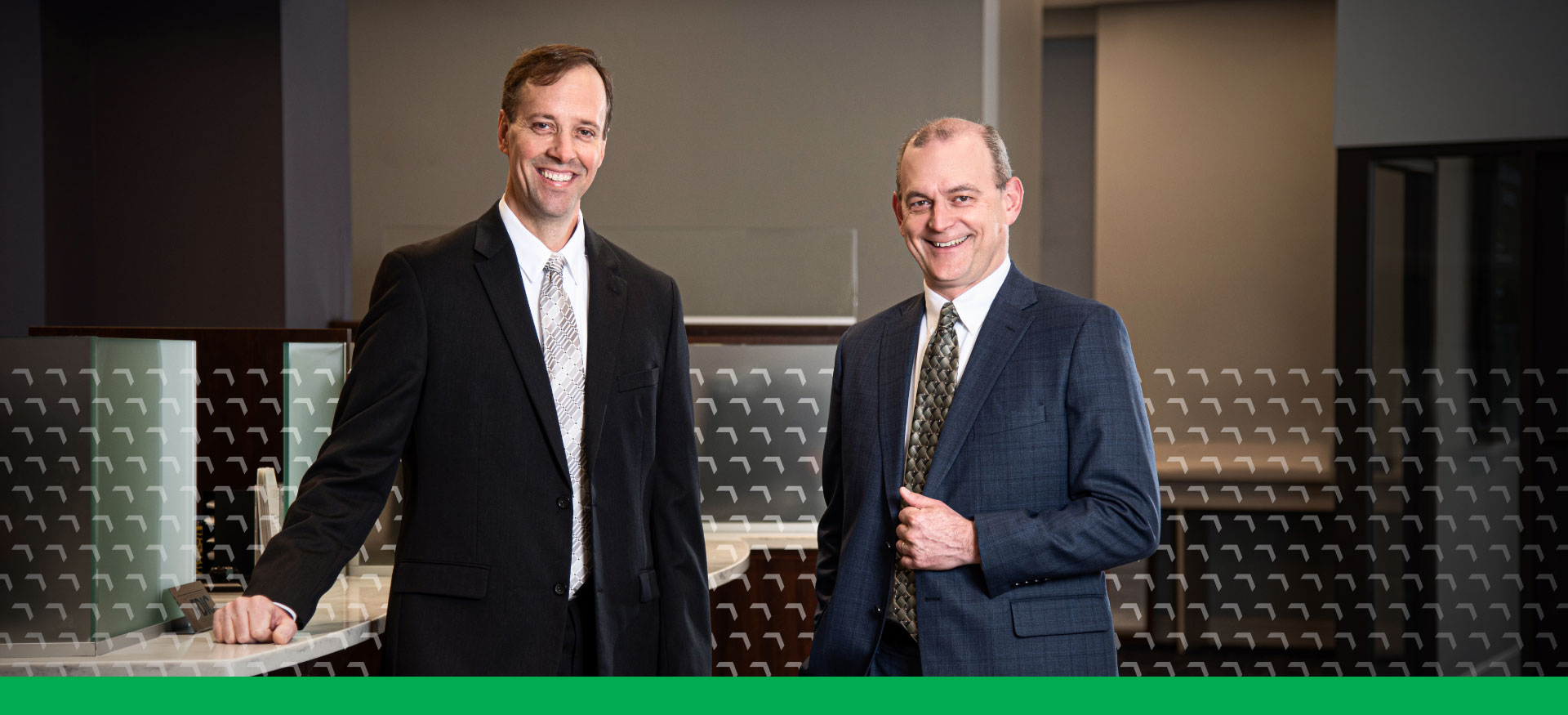 A Message from LCNB Leadership
Whether you are a customer, prospective customer, shareholder, vendor, partner, employee, civic leader, or friend, we thank you for your interest in LCNB National Bank. Community banks like ours, perhaps more so than many other organizations, play a vital role in the financial health of our cities and towns. It is our privilege to have an impact on communities throughout the region that we serve and is humbling to realize the scope of our geographic growth over the last decade.
We are optimistic about the future of LCNB National Bank as we pursue our mission to serve our clients while providing positive returns for our shareholders. Despite the challenges brought on by the pandemic, 2020 was a successful year financially as we experienced records in net earnings, total assets, and equity. Much more about how we succeeded while supporting our communities, staff, and customers is described elsewhere within this report.
The board of directors and executive management are thankful for the dedication of our associates and their contributions to our financial success. Without this success, we would not be able to serve our clients and communities as effectively as we do.
We hope that as you review this report, you'll learn something new about LCNB National Bank that you perhaps didn't know before. Whether it's the breadth of our services, the scope of our locations, or the depth of expertise that we can deliver to our customers, we hope you'll come away with some new perspectives regarding our community bank.
In recognition of the collective efforts of the entire team at LCNB, we are pleased to present selected financial information and highlights of the year 2020.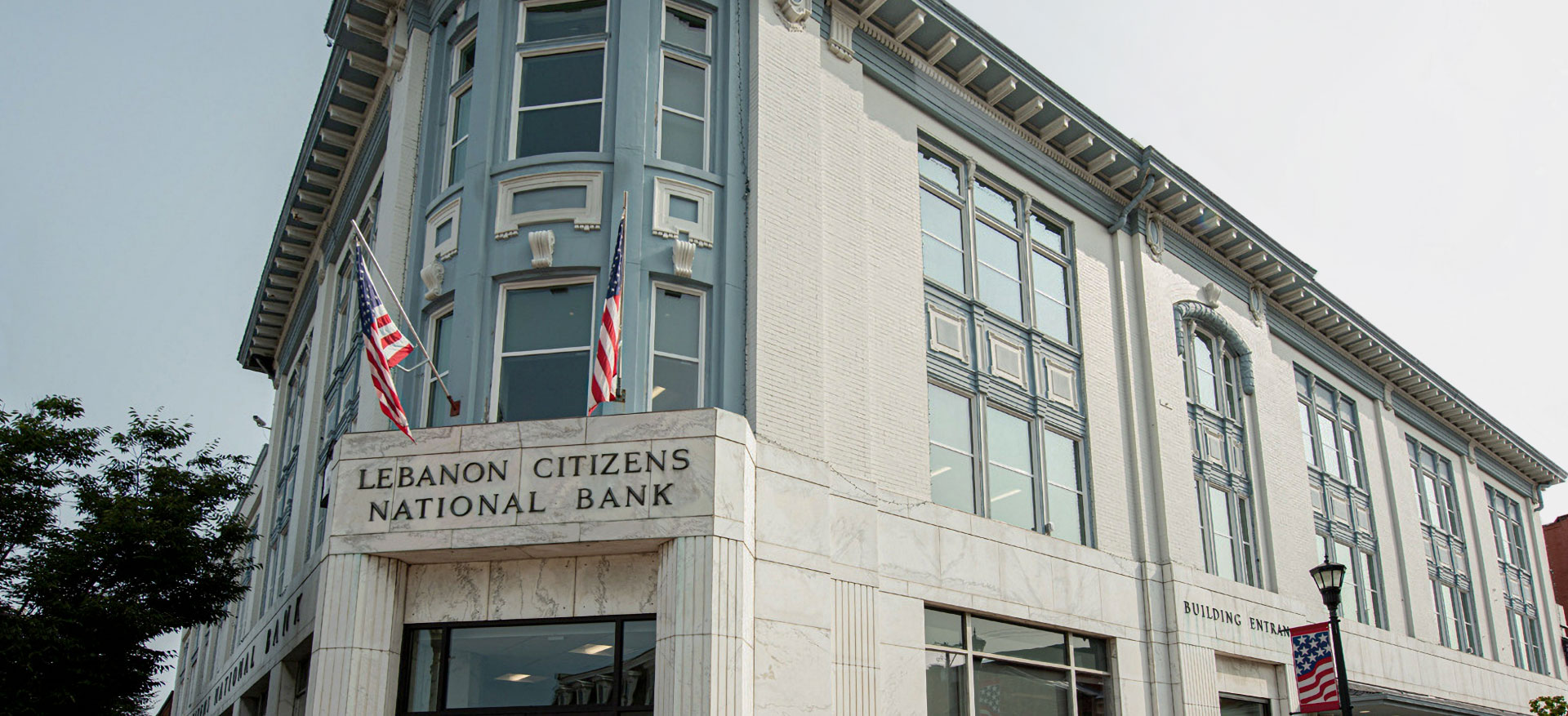 LCNB Corp & Subsidiaries
Selected Financial Data
The following represents selected consolidated financial data of LCNB Corp. (NASDAQ: LCNB) for the years ended December 31, 2016, through December 31, 2020 and are derived from LCNB's consolidated financial statements. Certain prior-year data presented in this table have been reclassified to conform with the current-year presentation. This data should be read in conjunction with the consolidated financial statements and the notes thereto included in Item 8 of Form 10-K and with Management's Discussion and Analysis of Financial Condition and Results of Operations and Quantitative and Qualitative Disclosures about Market Risk included in Items 7 and 7A, respectively, of Form 10-K, and are qualified in their entirety thereby and by other detailed information elsewhere in LCNB Corp.'s 2020 Form 10-K.
Bauer Rating
In light of our strong capital position, profitability, asset quality, and steadfast history, LCNB National Bank has once again been named a 5-star institution by independent rating service Bauer Financial.
This rating of Superior is Bauer's highest ranking. Rating is current as of April 2021 based on December 31, 2020 financial data.
commercial banking
LCNB has long been a partner to commercial businesses throughout the region, including those who may be beyond our branch footprint. Like other areas of the Bank, 2020 was a year of growth, especially on the loan side of the ledger.
6.8% increase
Commercial loans held at year-end grew by $60 million, a 6.8% increase
Significant growth was made in commercial and investment lending, with year-end totals up 28% over 2019. LCNB's participation in the Paycheck Protection Program (PPP), drove some of this growth. Loan quality remained strong during a tumultuous year, just as it did during the last recession. While LCNB traditionally maintains a conservative credit culture, our lending policies allow the Bank to sensibly lend with a focus on providing responsive solutions for our clients. LCNB's participation in the SBA's PPP program served many of the smaller businesses in our area. Ninety and one-half percent of the Bank's loans were for less than $350,000, truly meeting the needs of our communities' businesses. While personal, consultative service is at the core of our commercial banking strategy, incremental investments and advances in technology allow LCNB to serve our clients more efficiently.
The pandemic created a greater need for client companies to have greater confidence in secure online cash management tools through LCNB's Treasury Services. In addition to offering products like ACH origination, Remote Electronic Deposit, and Lock Box Services, our Treasury staff works closely with our clients on fraud-related issues and can offer solutions like Positive Pay to help mitigate fraud losses. Client training in these and other cash management areas shifted online when in-person consultation wasn't possible. Enhancements to our ACH process were also introduced to make that service more user-friendly. LCNB also continues to enhance its offering to small businesses, facilitating processes allowing branch-based officers to better add value when consulting with business owners. Additionally, business owners have come to appreciate the relationship-based approach that the Bank takes when providing lending solutions.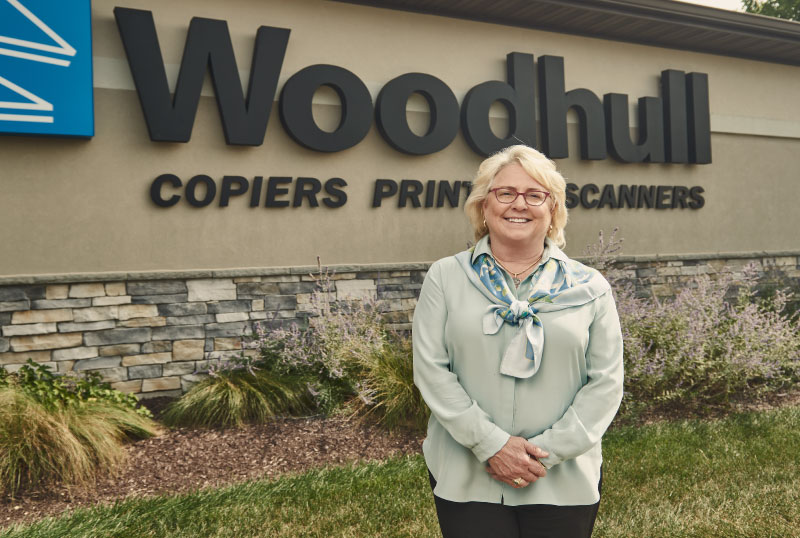 "We couldn't grow without a good financial partner."
Susie Woodhull
Ceo of Woodhull, LLC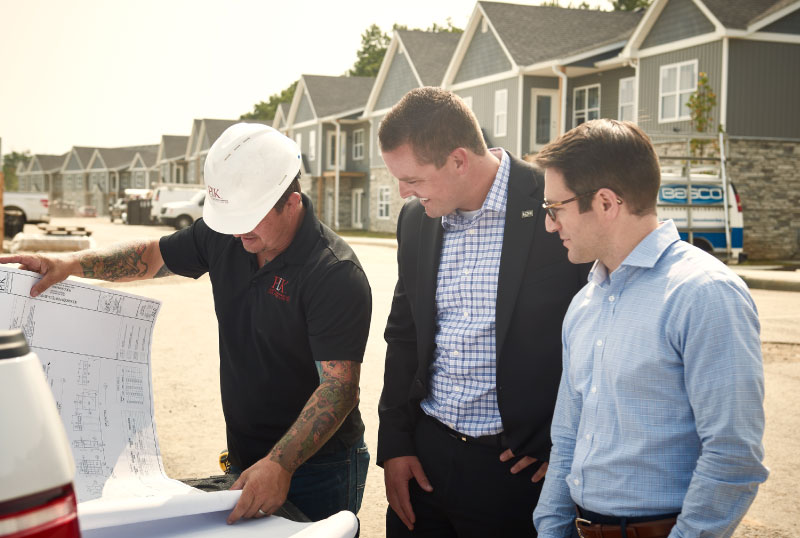 "PLK's business is always changing. LCNB has proven they can keep up."
John Blackham
CFo of PLK Communities
We help our clients go further.
You're already an expert at what you do. Help us understand what you need and our financial experts will work to determine the best way to make it happen.
Whether you need to finance a construction project, update your equipment, manage your cash flow, or simply gain access to life-giving capital, we make running your business less complicated, so you can keep breaking boundaries.
Personal Banking
The year of 2020 will be known within the industry as the year that digital banking became not just a prominent method of banking, but the primary one. LCNB's investments in technology allowed our clients to bank safely and efficiently during the pandemic. An upgraded online account opening system debuted in March, making it easier than ever for LCNB clients—new and old—to set up new accounts through a fully online process. Our customers also benefited from the relaunch of our online banking platform in September, providing a more intuitive experience in a secure environment.
LCNB's investments in technology allowed our clients to back safely and efficiently during the pandemic.
In deposit services, our partnership with Kasasa continues to grow, enabling LCNB to provide outstanding interest rates and cash rewards to clients who choose our Kasasa Checking and Savings products. As of December 2020, there were over 6,000 Kasasa checking accounts open at LCNB, comprising about 23% of our deposit customer base. Our free, no-frills LCNB Simply Checking account remains quite popular as well.
LCNB National Bank continues to offer Second Chance checking, providing the opportunity for consumers who have made financial missteps in the past to hold a full-featured checking account and earn their way to a rewards-based or free account within one year.
LCNB provides outstanding interest rates and cash rewards to clients who choose our Kasasa Checking and Savings products.
It was a successful year for the consumer lending function at the Bank. LCNB's mortgage officers saw an increase in business driven primarily by the booms in refinancing and in the local housing market. Branch-based lending, such as personal installment loans and HELOCs (plus some small business loans), increased as well, showing the power of customer relationships that a community bank can have during a tumultuous year.
LCNB also continues to invest in non-customer facing technology to improve efficiency. New scanning equipment at every teller station captures every transaction digitally, improving accuracy and reducing the use of paper records. And a new system went live in November that allows for customer requests for account maintenance (change of address, email, authorized signers, etc.) to be handled more efficiently within the branch.
Our customers also benefited from the relaunch of our online banking platform in September, providing a more intuitive experience in a secure environment.
LCNB NATIONAL BANK NMLS# 403521. ALL LOANS ARE SUBJECT TO APPROVAL.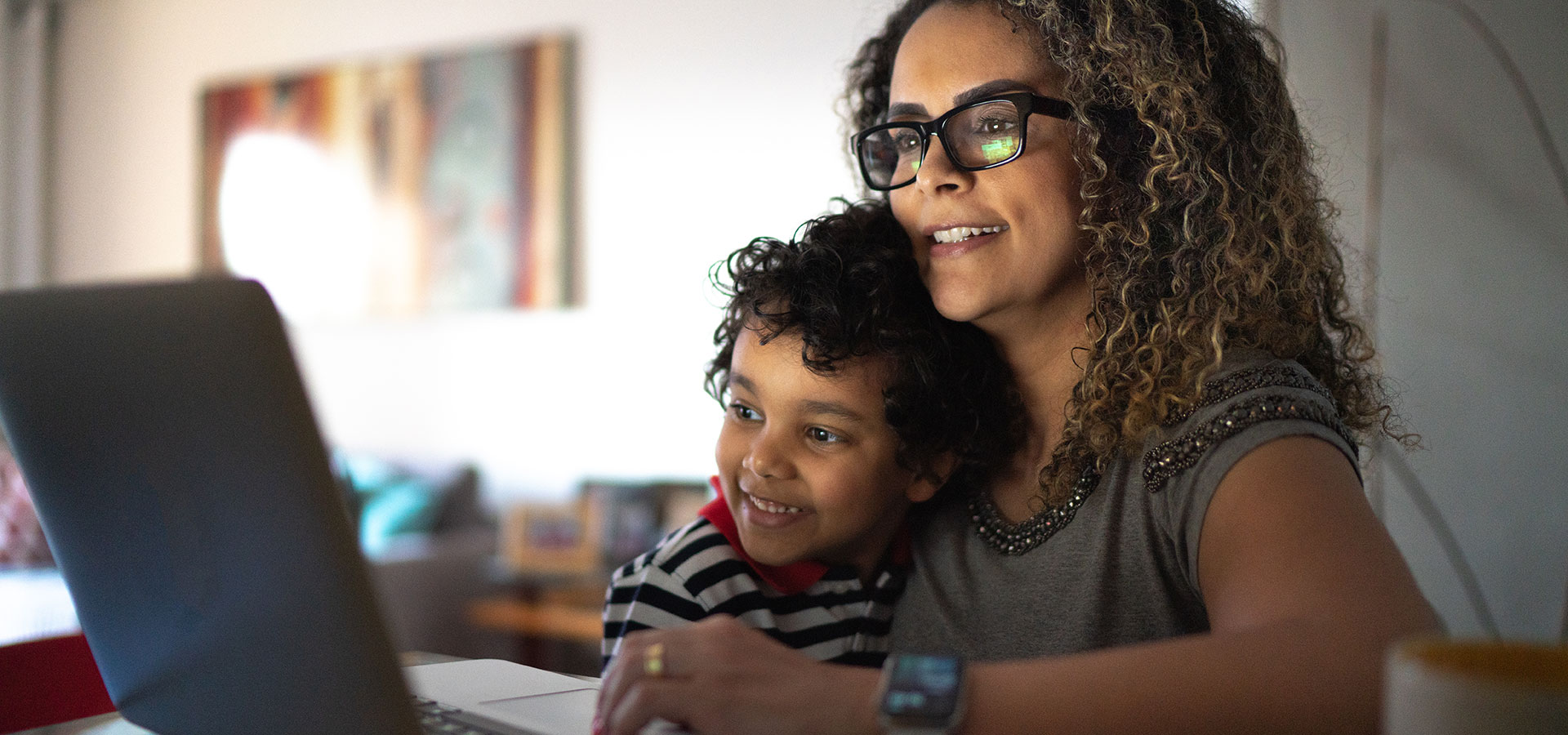 Wealth Management
2020 saw the emergence of a new brand identity for LCNB's long-established wealth management functions. The Trust Department and Investment Services teams are now collectively known as LCNB Wealth, while retaining their individual identities and roles under that umbrella brand.
$921 million
LCNB Wealth Management finished 2020 with over $921 million in combined assets under management
LCNB Wealth Management continues to grow at a fast pace and finished 2020 with over $921 million in combined assets under management. The Trust Services and Investment Services Department each finished with all-time highs in assets under management, with $628 million and $292 million, respectively. Assets under LCNB Wealth have now grown at an annual pace of over 16% for the past five years, and revenue exceeded $5 million for the first time in 2020.
While technology plays an important role, LCNB Wealth is foremost a relationship-driven business. Face-to-face meetings are at the core of our client interactions, and our staff performed admirably during 2020 to connect with our clients through alternative means. Phone calls to our
advisors' direct lines or mobile phones are commonplace in our service model, allowing our clients to stay in touch as they choose. And for the first time, our periodic investment updates were supplemented by a live webinar in September, allowing our clients to hear directly from the Bank's CIO and to ask questions regarding the content
Further, as part of our culture, LCNB Wealth added certain experiences in 2020, such as seminars and holiday gifts, that ensured client satisfaction and retention. The business also added expertise and capabilities in financial planning and compliance over the past year to ensure it maintains sufficient capacities to accommodate its growth.
The highly credentialed staff of LCNB Wealth operates out of home offices and in-branch offices throughout the LCNB footprint. Many of our professionals are located in newly refurbished offices at the Bank's main office at Two N. Broadway Street in Lebanon. We look forward to hosting clients more frequently in this attractive and comfortable environment as the year progresses.
LCNB INVESTMENT SERVICES: Securities and advisory services are offered through LPL Financial (LPL), a registered investment advisor and brokerdealer (member FINRA/SIPC). Insurance products are offered through LPL or its licensed affiliates. LCNB National Bank and LCNB Investment Services are not registered as a broker-dealer or investment advisor. Registered representatives of LPL offer products and services using LCNB Investment Services and may also be employees of LCNB National Bank. These products and services are being offered through LPL or its affiliates, which are separate entities from, and not affiliates of, LCNB National Bank or LCNB Investment Services. Securities and insurance offered through LPL or its affiliates are: NOT A DEPOSIT | NOT FDIC INSURED | NOT INSURED BY ANY GOVERNMENT AGENCY | MAY LOSE VALUE | NOT GUARANTEED BY THE FINANCIAL INSTITUTION
In 2020, we restructured our Wealth department to better reflect all the services we provide our clients.
More About LCNB Wealth +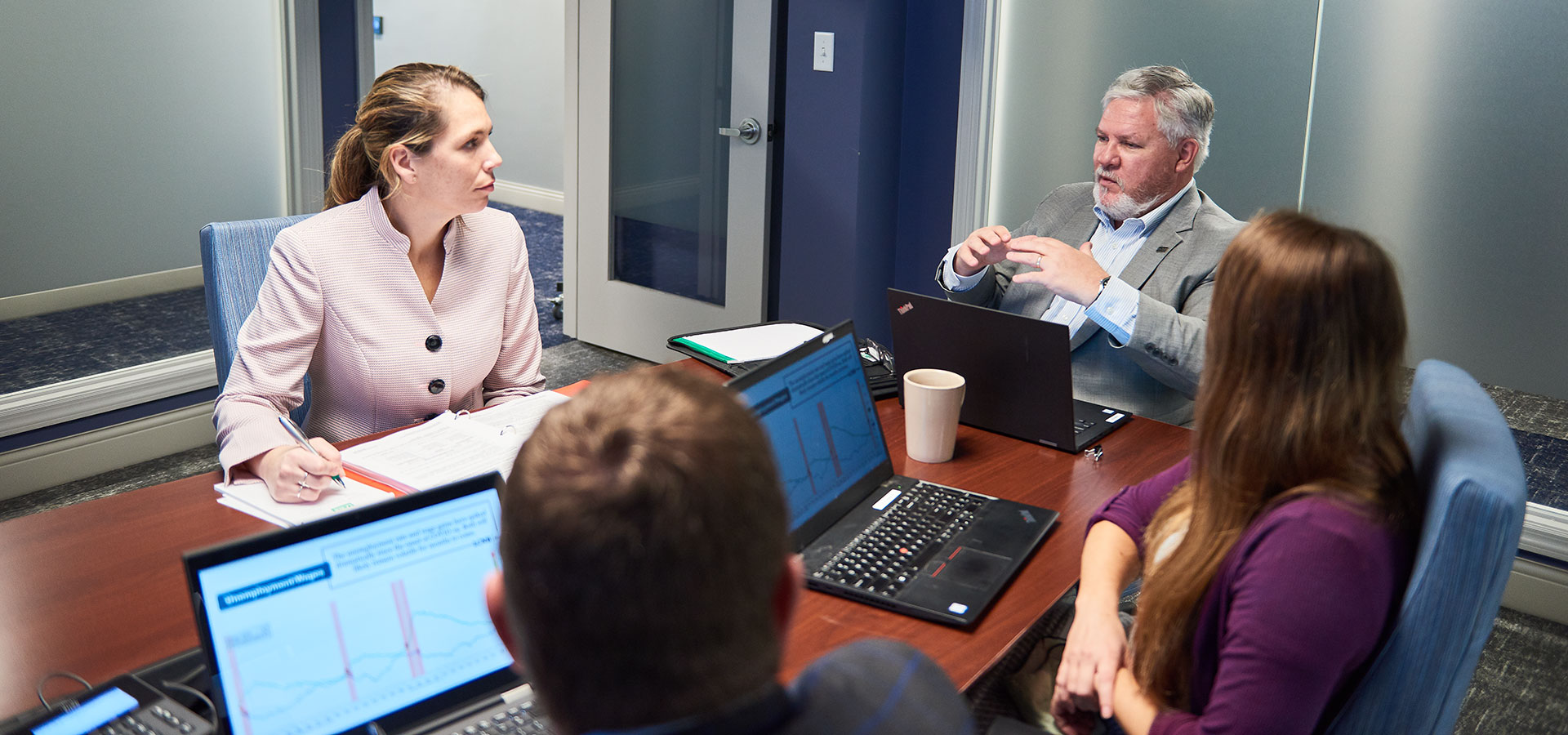 LCNB National Bank Report to the Community
LCNB National Bank is first and foremost a community bank. That designation is not merely one defining the size of our institution, but one that defines our mission. We look to serve our communities and the people and organizations within them not only by providing accessible financial services, but by providing support in many ways.
See the Community Report +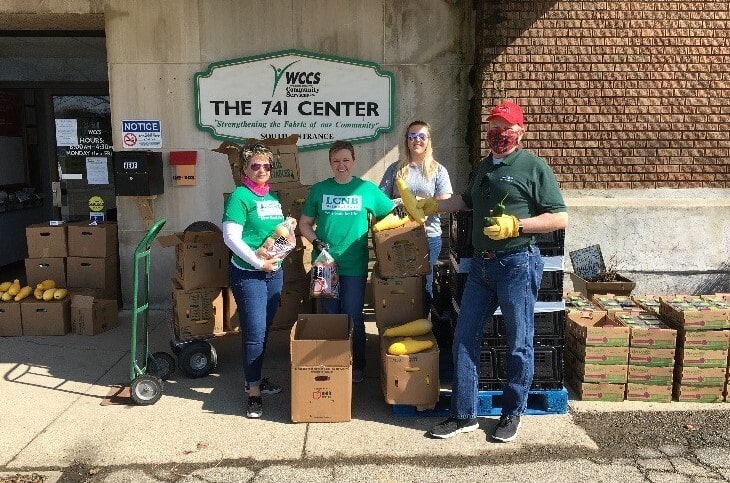 The LCNB Brand & Further Together
In November 2020, LCNB National Bank refreshed its branding with a new tagline and visual brand standards.
Further Together is LCNB's new tagline. Our success depends on the success of our clients. Our expertise, dedication, and service help lay the foundation of strength and stability for our clients. The potential we see in the future, unpredictable as it is, excites us. We can't wait to go Further Together as associates for our clients, shareholders, and communities.
Beyond this renewed brand statement, we are evolving, improving, and updating our visual identity to enhance our communications. You will notice that we've expanded our colors and patterns to give depth and interest to our visuals. The expanded, updated look points the way forward and extends our legacy. These enhancements allow us to better connect in more memorable and impactful ways with our various audiences.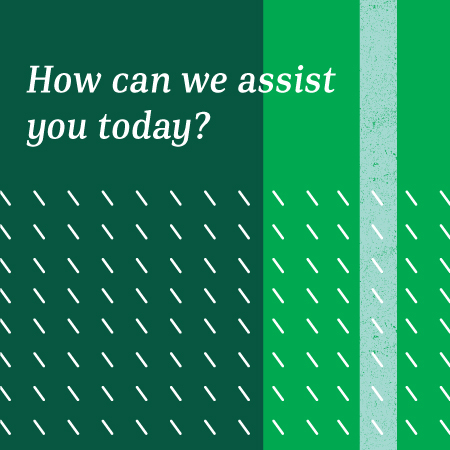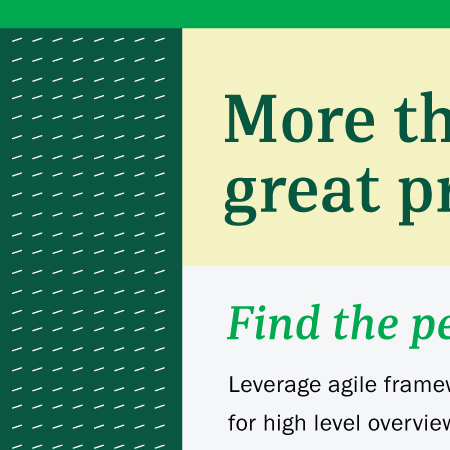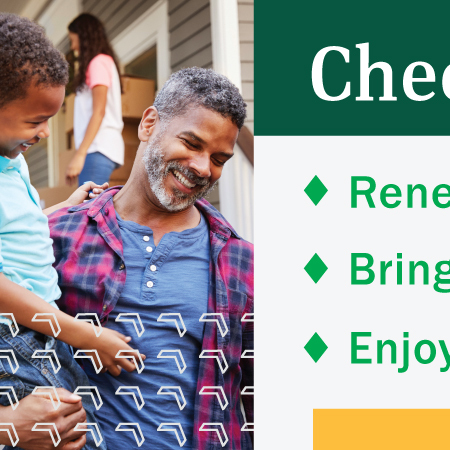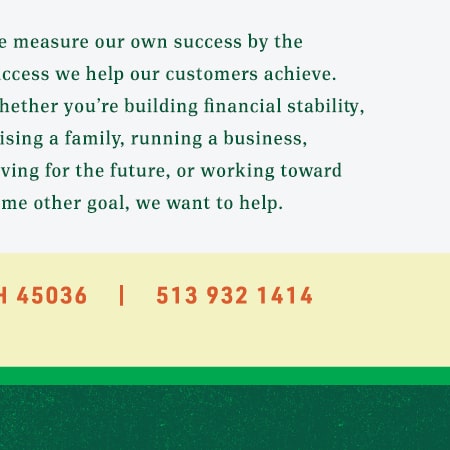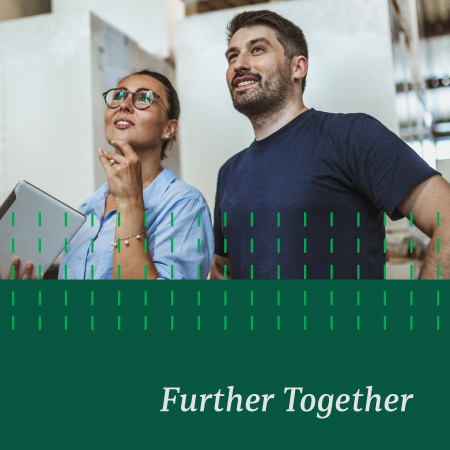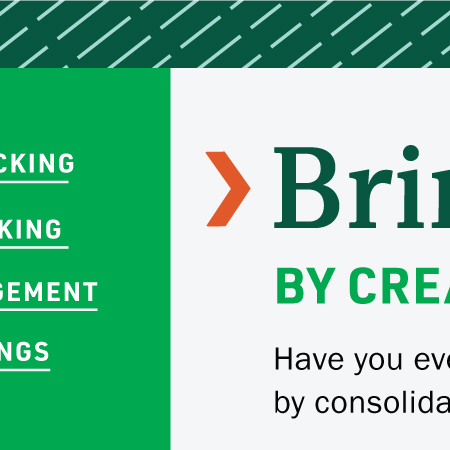 STEPS TOWARD ENHANCING DIVERSITY, EQUITY & INCLUSION
LCNB National Bank supports a welcoming environment where we celebrate diversity, equity, and inclusion for all. Our employee-based Diversity, Equity, & Inclusion (DEI) committee promotes efforts to expand education and share experiences; acknowledge, celebrate, and encourage diverse recruitment efforts, backgrounds, and lifestyles; and communicate and share our commitment to diversity, equity, and inclusion.
The bank has collaborated with the National Conference for Community & Justice of Greater Dayton (NCCJ) to facilitate our progress with our DEI committee. Our past work has included a survey of employees and unconscious bias education for officers and managers. We have expanded our presence through memberships in the Hispanic Chamber Cincinnati USA and the Central Ohio African American Chamber of Commerce.
AT THE FOREFRONT DURING PANDEMIC
LCNB's commitment to service led the Bank to act quite nimbly during 2020, responding to changes in consumer habits and mandated safety guidelines that resulted from the COVID-19 pandemic.
Branch lobbies were open to customers by appointment only at the start of the spread of the coronavirus and again during the year-end holiday season. This made it more challenging for LCNB to provide in-person consultative services and open new accounts through traditional means. But LCNB responded quickly through the following methods:
Handling substantial numbers of transactions through drive-through lanes.
Communicating service updates to clients through email campaigns and outdoor signage.
Using email, the LCNB website, and the Client CareCenter to provide guidance about the financialimpacts of COVID-19, including information on stimulus checks, deposit insurance, investment advice, and loan payment deferrals.
Utilizing an improved system to allow both new and current clients to open new accounts from their desktop computers or mobile devices. Accounts opened online during the second and third quarters of the year increased an average of six times compared with accounts opened online during the first three months of 2020.
Serving customers with increased cleaning and social distancing measures in place, when branch lobbies were fully open.
Acting quickly and responsively to provide remote work capabilities for many of its employees.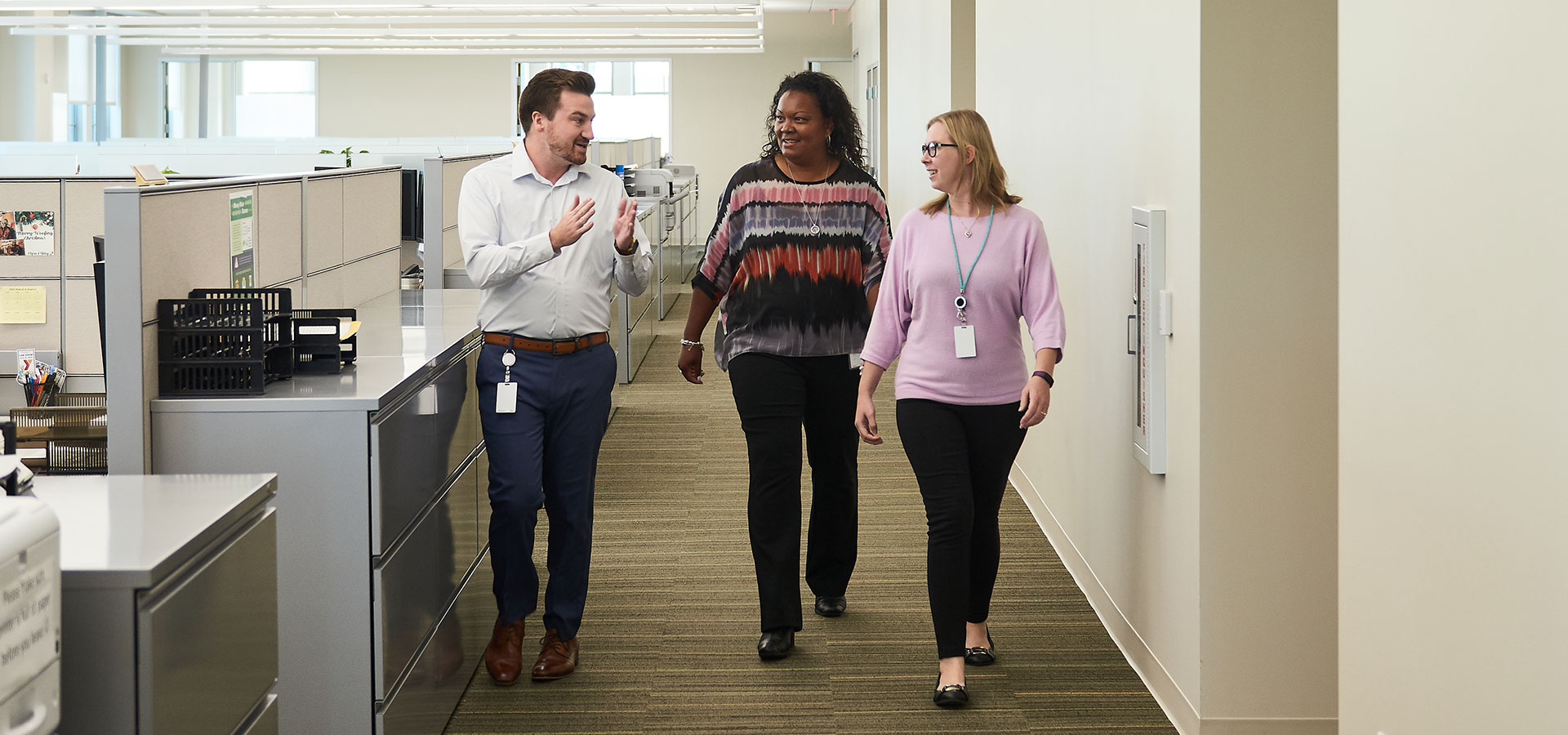 Further Together
We couldn't have gotten this far without you. We can't wait to go Further Together.